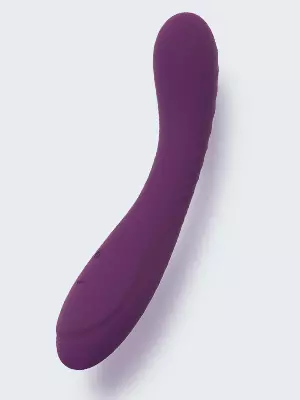 I have tried many different types of vibrators, each with its advantages. However, after a while, I started to feel bored with the experiences they offered. So, I shifted my focus to G-spot vibrators, and Tracy's Dog full silicone vibrator is the one I have been searching for. It not only boasts powerful performance but also brings new experiences every time.
Next, we will provide you with detailed information about its specifications, features, and use feeling, allowing you to have a comprehensive understanding of this product. If our article has been helpful to you, please don't hesitate to show your support. Your support is our greatest motivation for updating more content.
Rating: (4.8/5)
Specification
Price: $36.99
Material: silicone
Color: Purple
Dimensions: 10.31 x 5.04 x 2.05 inches
Weight: 10.86 oz
Charging time: 2 hours
Use time: 1 hour
Use Feeling
I have always fantasized about experiencing the pleasure of having sex with two men. I often watch this kind of adult content and imagine myself being with them. Until I came across the Tracy's Dog full silicone vibrator. It replaced the need for another man! My husband and I experienced it together, and it was simply perfect.
We engaged in a 69 position, pleasuring each other orally. When our bodies were aroused enough, my husband brought out this little toy and started rubbing it against my clitoris. The comfortable vibrations made me moan uncontrollably, and my husband intuitively adjusted the speed based on my preferences. He blindfolded me, and I began to fantasize about being intimate with two people. The sensation was ten times more intense than regular sex! The sheets were already soaked, and I started craving my husband's cock, yearning to be penetrated. So I got on all fours on the bed, with the toy inserted in my anus. It was an explosive scene! Experiencing double stimulation, I quickly reached orgasm. We played all night long, exploring various positions. And this powerful vibrator remained strong throughout the entire wild night.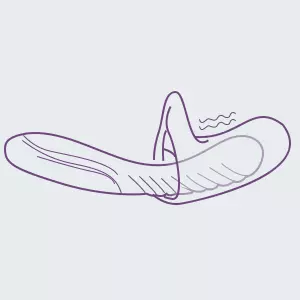 Features
This powerful G-spot vibrator is made from body-safe silicone material. Its ultra-soft texture provides the ultimate pleasure. The smooth surface allows for easy insertion, and the slightly curved design molds to your vagina, providing precise stimulation to sensitive areas. The comfortable fit accurately targets the G-spot, bending with your movements to maintain consistent internal stimulation.
Of course, its performance goes beyond that. The strong motor delivers deep sensations and intense vibrations, while the 10 vibration modes offer you more choices. Whether you're a beginner or an experienced player, you can find what you desire.
In terms of details, it has been designed with the user in mind. The fully waterproof design not only unlocks more entertainment possibilities but also makes cleaning a breeze. With USB charging, you can enjoy up to 1 hour of playtime, making it suitable for solo or couples' play.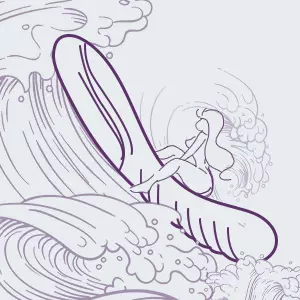 FAQs
How long does it take to fully charge?
It usually takes only 2 hours to be fully charged. When it is full, the indicator light will stay on to remind you that it is full. You will have 1 hour of entertainment time.
Can I use it with lubricants?
We recommend using it preferably in conjunction with a lubricant for a better experience.
Is it suitable for two-player games?
Of course, with its powerful performance, you can get the best experience whether you are alone or with your partner.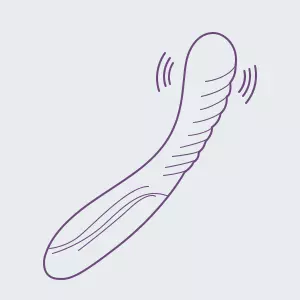 Advantages
Comfortable and soft touch
Curved design for precise stimulation
10 different vibration modes to meet your needs
Completely waterproof, making your cleaning more convenient
Discreet packaging
Disadvantages
Slightly noisy motor sound when in use
Summary
This vibrator excels in both entertainment and seeking excitement. The only drawback is the vibration noise during use. If this is a concern for you, don't worry. On our website, we also have high-performance G-spot vibrators that operate quietly. Feel free to click the button below to check them out.
Thank you for reading and supporting us. If you'd like to learn more about adult products, please follow us as we continue to update with more content. Thank you for your support!