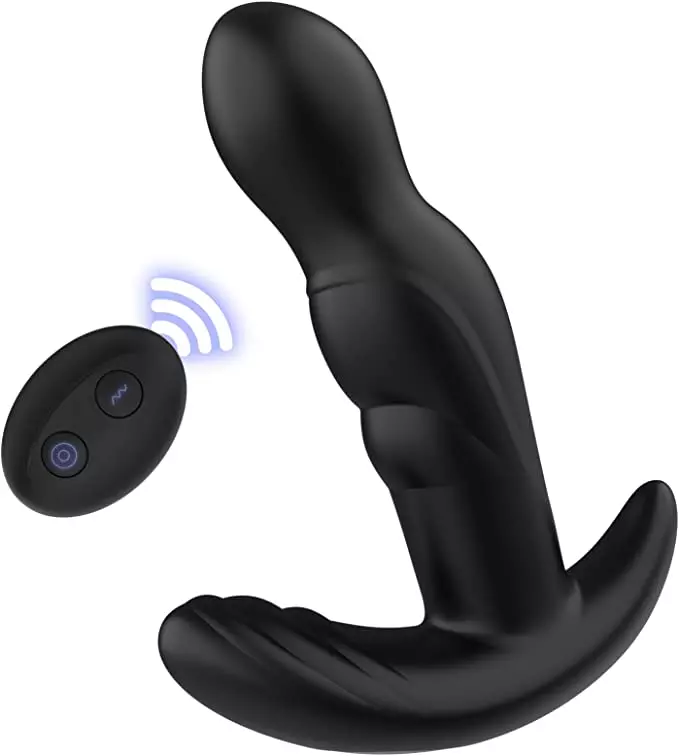 Currently, most of the sex toys available in the market cater to female users, while there are relatively fewer options for male toys. If you are still searching for a pleasure toy that brings you joy, you definitely shouldn't miss out on the Acvioo 2-in-1 Anal Vibrator. It boasts powerful performance and various modes, aiming to provide the ultimate climax experience for every user.
Next, we will provide you with detailed information about its specifications, features, and use feeling, allowing you to have a more comprehensive understanding of this product. If our article proves helpful to you, please don't hesitate to show your support. Your support is our greatest motivation for future updates.
Rating: (4.8/5)
Specification
Price: $29.99
Color: Purple
Size: 3.46×1.53×1.18 inches
Weight: 1.34 oz
Charging time: 1 hour
Use time: 1 hour
Water resistance: splash-proof
Use Feeling
This was a Valentine's Day gift from my wife, and I have to say, the Acvioo 2-in-1 Anal Vibrator conquered me with its powerful performance.
With the help of my wife, we applied enough lubricant to the anal area and slowly inserted it. As an experienced player, it wasn't difficult for me. Once it was fully engulfed, it precisely stimulated my P-spot. The perfect vibrations provided me with immense pleasure. My body became excited, and my wife couldn't resist giving me oral pleasure as she watched my erection grow. I controlled the modes with the remote control while making love to my wife. It didn't take long for me to reach climax under the dual stimulation. Finally, I lay on top of my wife, feeling the vibrations deep inside my anus, savoring the pleasure from earlier, taking a while to recover.
Features
This incredible prostate massager is made of safe and comfortable silicone material, providing maximum comfort during insertion. It is USB rechargeable, allowing you to enjoy the pleasure of climax anytime, anywhere. Its compact size makes it convenient for both carrying and using. Paired with the application of the remote control, it frees your hands while discreetly hidden in your underwear.
What's more, this toy features a unique 360° rotating head design that stimulates the prostate and G-spot. With three rotating modes and ten vibration intensities, it offers more options for vaginal and anal pleasure.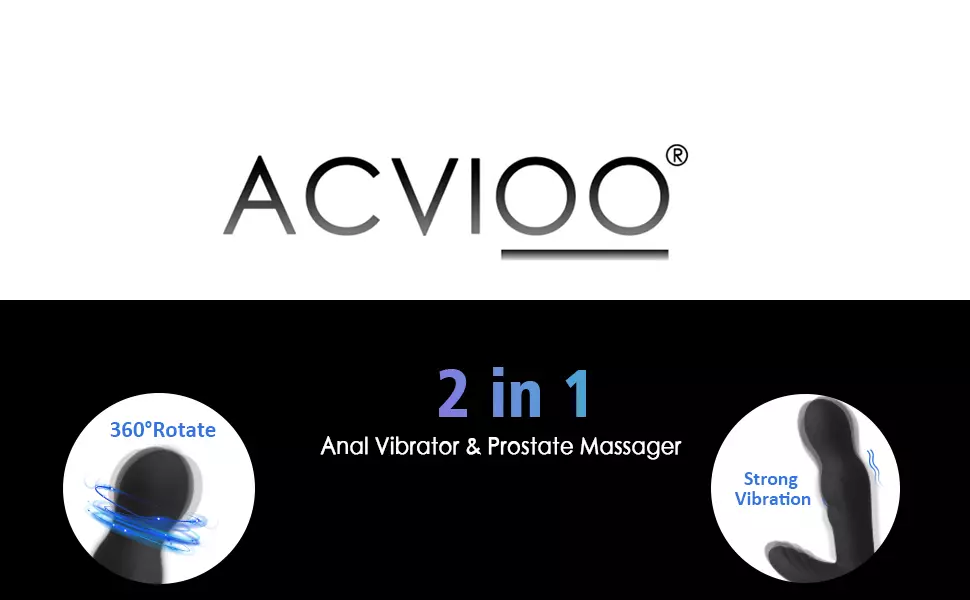 FAQs
Will it be noisy during use? Will it attract attention if I try to wear it in public?
You can rest assured. The noise level during use is less than 60 decibels, and it is very quiet when fully inserted, so it generally won't be noticed by others.
Does this toy come with a remote control, and how does it charge?
This 360° vibrator comes with a free wireless remote control. It allows you to enjoy hands-free entertainment or engage in playful activities with your partner. The remote control comes with a 3V lithium-ion battery. When you reach the peak of pleasure, simply replace the battery to continue your passionate moments.
Can I use it in the bathroom? Is it waterproof?
Yes, you can use it directly in the bathtub, but it is not recommended to use it for an extended period (within 30 minutes). When not in use, do not soak the product in water, and after using it underwater, wait for the product to dry before charging. Additionally, the remote control is not waterproof, so please refrain from submerging the remote control into water.
Advantages
Unique 360° head rotation design
Wearable design with the use of remote control to facilitate your entertainment
Soft and comfortable silicone material brings more satisfaction
Discreet packaging to protect your privacy
Disadvantages
Summary
To be honest, this massager is not designed for beginners. The substantial width and powerful motor provide intense stimulation. However, on our homepage, we also have other toys suitable for beginners. You can click the subscribe button below to check them out. Alternatively, you can contact us for the most professional recommendations.