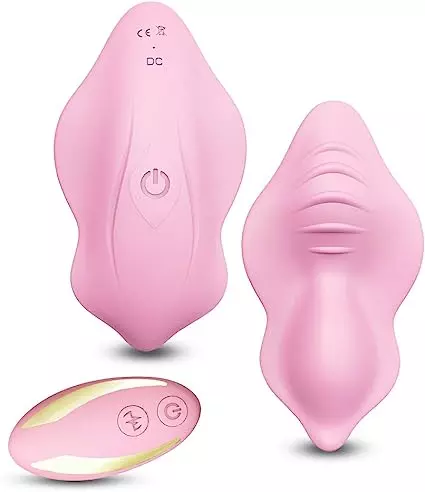 If you're bored with your current sex life, then this STIRLOVE Wearable Panty Vibrator is sure to satisfy your needs. With powerful features paired with remote controllable operation to bring you the biggest sweet blast, it is the perfect toy for anyone who wants to have a new kind of fun.
Next, we will provide you with a detailed introduction to this product, including its specifications, features, and use feeling, allowing you to have a comprehensive understanding of it. If our article is helpful to you, please don't hesitate to show your support. Your support is our greatest motivation for updates.
Rating: (4.8/5)
Specification
Price: $19.99
Material: Silicone, Acrylonitrile butadiene styrene (ABS)
Color: Pink
Size: 5.2 x 5.16 x 2.05 inches
Weight: 6.38 oz
Use feeling
I am the type of person who is not satisfied with the ordinary, and making sex in the bedroom has gradually failed to meet my needs. I want more excitement. Thankfully, this STIRLOVE Wearable Panty Vibrator appeared, changing my life completely.
The bedroom wasn't the only place to have sex, I started wearing it as I walked down the noisy street, this charming little guy fitting snugly on my clitoris, with the comfortable silicone material and the perfect curves, making me feel ultimately comfortable. Once I handed the remote to my partner, everything was different. I didn't know when it would turn on, and the sudden vibrations made me even more excited. When I sat down on the chair, it was even stronger to keep myself from screaming. I started to fantasize about penis penetration. When it closed, my hand had unconsciously reached in, leaving a big puddle of fluid on top of the chair.
It was so much fun that I tried all the vibration modes, from gentle to wild, and each one brought a different experience. If it weren't for my last shred of sanity, I might have stripped down to my underwear and masturbated on the spot!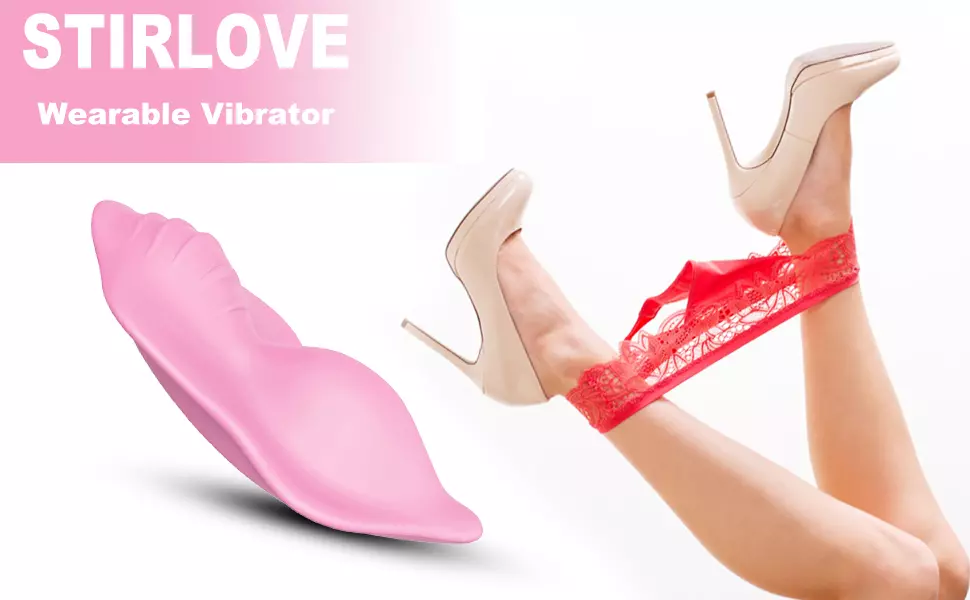 Features
This wearable clitoral vibrator has amazing effects. Made of high-quality silicone material and non-toxic ABS material, it is not only safe and comfortable but also easy to clean. The waterproof feature means you can use it in the bathtub or shower for even more enjoyment. It is also rechargeable with a USB charging cable, so you can easily charge it no matter where you are.
In terms of performance, this toy has a powerful motor system that provides you with 9 different vibration patterns that can stimulate your clitoris and vagina for unprecedented orgasms. Most critically, the wireless remote control device works with a distance of up to 10 meters, and the silent feature eliminates the need to worry about being discovered, allowing you to have more fun in two-player games.
FAQ
Will it fall off if I wear it in my underwear?
It won't fall off because it is very small. Also, the wearable design can fit your body closely, so you do not have to worry about dropping the problem.
The excellent waterproof design make it very easy to clean, simply by using water or soap. It should be noted that the remote control is not waterproof.
Is the packaging discreet?
Yes, in discreet packaging, no one will know what it is until the package is opened. This toy is more than suitable for Valentine's Day gifts.
Advantages
Use of safe and harmless silicone material, comfortable and silky
Wearable design for more convenience
Wireless remote control system, bringing different kinds of fun
9 different vibrations for you to explore
Waterproof
Disadvantages
Summary
If you are eager to go out on an adventure and have a game of shame, then this toy will be the perfect companion for you.
Moreover, we also have toys similar to it in our list, you can click the subscribe button below to check it out. If you need it, you can also send us a private message. We look forward to your consultation.
Finally, thanks for your reading. If you still want to know more about erotic products, welcome to follow us, we will continue to update more content. Thanks for your support!