If you've been bored with traditional vibrators for a long time, then this unique and powerful XAXALAND wearable vibrator – Swan is sure to meet your needs. The small swan shape design allows you to have more fun in the process of using. Besides, it also has amazing stimulation.
Next, we will provide you with a detailed introduction to this product, including its specifications, features, and use feeling, allowing you to have a comprehensive understanding of it. If our article is helpful to you, please don't hesitate to show your support. Your support is our greatest motivation for updates.
Rating: (4.8/5)
Specification
Price: $25.99
Material: silicone
Size: 9.88 x 3.58 x 2.05 inches
Weight: 8.78 oz
Use feeling
Honestly, I was attracted by its unique shape at first sight, and the cute little swan shape added more fun when masturbating. It was so elegant and beautiful that I couldn't help but kissing it every time. The slim design bended in the right place to hit my G-spot perfectly, and the powerful vibrations made me squeal, but that's only some of its function.
To my surprise, the curved part of its neck was also able to stimulate the clitoris, and this double stimulation directly made me come. On top of that, its wings were removable, so I could freely take them off or put them on to suit the needs of different sex scenarios. I also tried wearing it in my underwear and the powerful and silent motor system, whose noise is not noticeable within 6 feet, is perfect for those who want to wear a remote control vibrator in public.
Features
XAXALAND wearable vibrator – Swan is made of high-quality silicone material, with a silky and comfortable touch and a cute swan shape, so you can have more fun while using it. Moreover, the wearable design means you'll be able to use it in public. Also, the quiet operation allows you not to worry about being noticed, making it a perfect flirting tool.
What's more, with its powerful motor and 8 powerful vibration performances, paired with soft removable wings, you can easily get G-spot, clitoral or nipple stimulation in elegant single play. The remote control configuration increases the feasibility of two-player play with a working distance of up to 65 feet. Leave the command to your partner and have fun!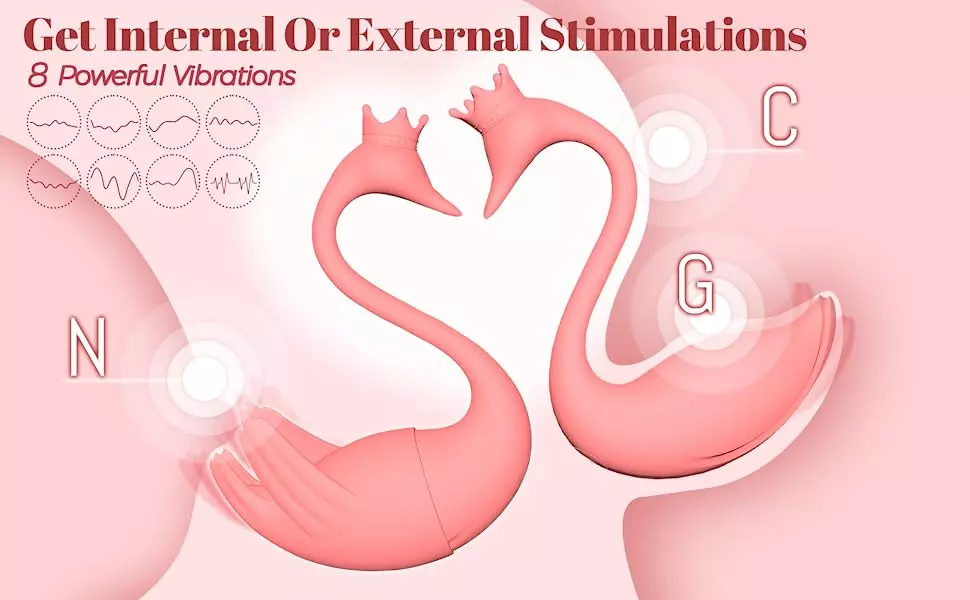 FAQ
How long can this toy run?
With a USB rechargeable battery, it has an extra long battery expectancy. After a full charge you will have 90 minutes of entertainment time.
This toy has excellent water resistance, the use of water and soap can easily complete the cleaning work. Note that it can not be immersed in water for a long time.
Will it be noticed if I use it in a movie theater?
This vibrator has a noise level of less than 45dB, so you don't need to worry about that at all.
Advantages
Unique swan shape
Low-profile vibration effect
Detachable wing design
8 powerful vibration modes
Disadvantages
Summary
If you are eager to go out on an adventure and have a game of shame, then this toy will be the perfect companion for you.
Moreover, we also have toys similar to it in our list, you can click the subscribe button below to check it out. If you need it, you can also send us a private message. We look forward to your consultation.
Finally, thanks for your reading. If you still want to know more about erotic products, welcome to follow us, we will continue to update more content. Thanks for your support!