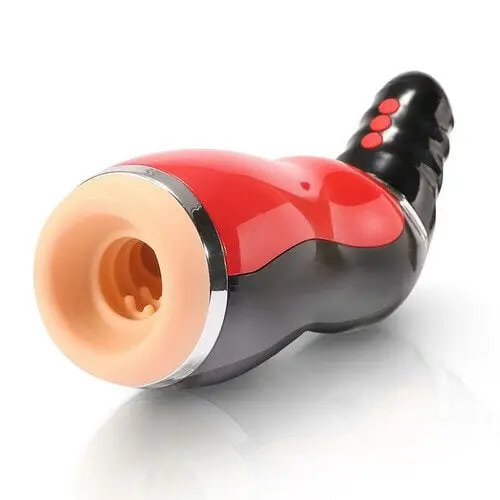 Are you still struggling without a girlfriend? Are you still using your hands to solve your physical needs? Oh, my friend, that's too bad. Because you have never experienced real pleasure. This Sucking Throat Sexual Blow Job Toy features advanced vibration technology and a super powerful motor paired with a realistic tongue design to bring you an orgasmic experience like never before. To give you more insight, we have prepared this Sucking Throat Sexual Blow Job Toy Review for you.
Next, let us introduce you to this toy in detail so that you can understand it more comprehensively. If our article is helpful to you, please do not begrudge your attention, your support is our greatest motivation to update.
Rating: (4.7/5)
Specification
Price: $98.08
Material: Silicone, ABS
Color: Black&Red
Size: 10.43×3.2in
Weight: 1.2lb
Waterproof: IPX4
Mute: <30db
Run Time: 80min
Power Type: USB Rechargeable
Features
If you're looking for a toy that can provide a realistic oral sex experience, then the Sucking Throat Sexual Blow Job Toy is the perfect solution for you. It is designed specifically for this purpose. It has a tongue design inside, made of soft silicone material, that provides the most realistic experience to make you tremble with pleasure.
Its main feature is the 10 vibration modes and 5 gripping methods. You can customize your experience according to your preferences and enjoy a unique oral sex experience that combines different internal stimulations. Moreover, as you excitedly thrust, it emits sexy moans, making the vibration experience incredibly unbelievable and irresistible.
In terms of its appearance, it has an ergonomic design that is easy to grip and use for long periods. The red color adds a visual impact. Additionally, it is also waterproof, so you can use it in the shower or bath to experience a different kind of climax.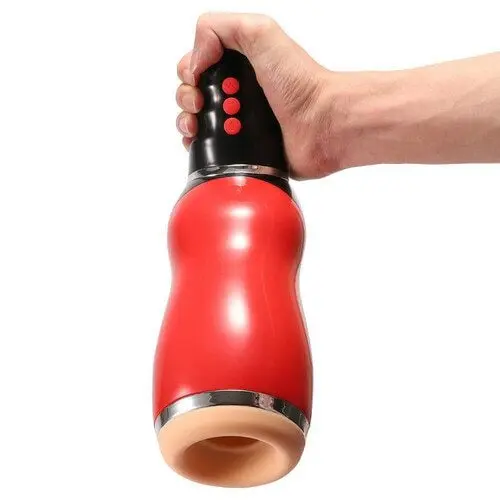 User Experience
To be honest, it felt a bit big for me when I first got it. Although it has an ergonomic design, it may be a bit inconvenient for users with smaller body frames. Secondly, it has a realistically textured channel inside. This works well with its various vibration modes. The soft material squeezes my penis, providing great pleasure.
There are three buttons on the tail, that control the power switch, mode selection, and sound. I always turn on the sound, and the louder it gets, the more excited I feel as I thrust harder.
If you are concerned that the vibration may be too intense and cause harm to your penis, I can confidently say that there is no need to worry. We have tested it extensively and made it even more intense based on that.
Overall, it is an extremely realistic oral sex masturbator. If you have never experienced the feeling of oral sex, then don't miss out on this one.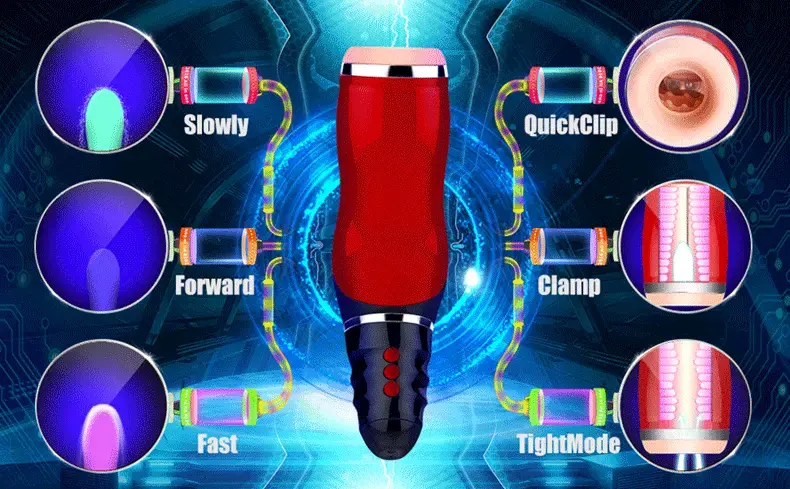 Advantages
Oral sex with tongue designed to ensure its true internal stimulation
A variety of sexy moaning to bring a great experience
10 vibration modes and 5 clamping methods, incorporating different intrinsic stimuli
Ergonomic design, easy to grip
Using silicone and ABS materials that are not harmful to the body
USB charging is available everywhere
Disadvantages
Charging time takes 2 hours
Larger product size
Video
Summary
Overall, it is a great choice for anyone seeking a realistic oral sex experience. With excellent performance and a lifelike user experience, it has earned our unanimous praise. Most importantly, it has an attractive price that is sure to captivate you. If you are interested in it, don't hesitate.
Finally, thank you very much for reading this Sucking Throat Sexual Blow Job Toy Review.! If you want to learn more about adult products, please follow us. We will continue to update with more content.