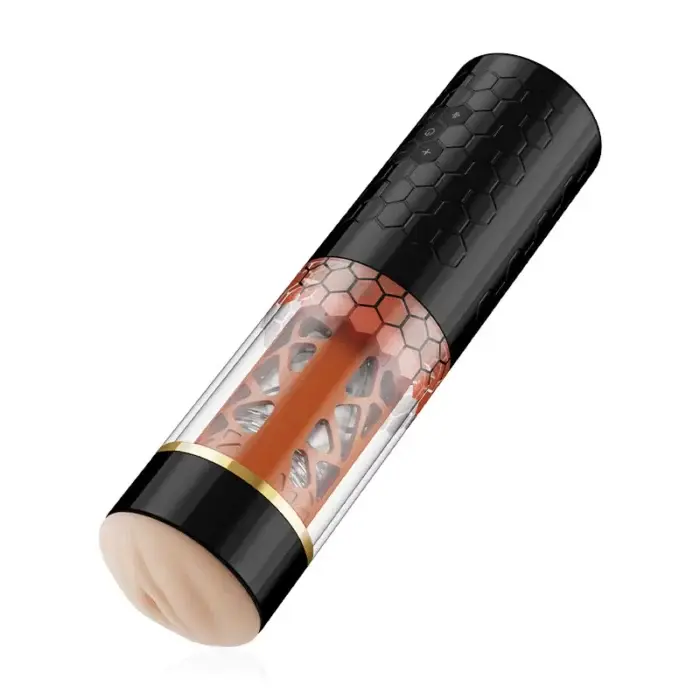 If you're tired of masturbating with your hands and looking for more accessories for solo play, then you won't want to miss this Spinning Suction Masturbation Cup Review.
When you open the masturbation cup, the automatic thrusting action and rich pellets lick your cock like crazy, stimulating every sensitive spot, and the gentle inner vaginal texture will make you feel like you're in a real pussy.
Of course, it surpasses other products more than just these places. Next, let us introduce you to this toy in detail so that you have a more comprehensive understanding of this toy.
If our articles are helpful to you, please don't be stingy with your attention. Your praise and support are our greatest motivation to update.
Rating: (4.7/5)
Specification
Price: $89.95
Material: ABS + Silicone
Size: 2.87*11.6″
Weight: 1.89 lbs
Mute: <60 db
Waterproof: IPX5
Power Type: USB Rechargeable
Features
Unlike other hands-free masturbators, this toy has a 165° adjustable angle, making it suitable for multiple scenarios. The sturdy suction cup at the bottom can be fixed to any smooth surface, allowing you to freely try different positions to maximize your pleasure.
Moreover, it has a hexagonal texture on the exterior, providing an anti-slip effect and making it easier to grip. The interior is made of soft, skin-friendly material to give you the most realistic experience.
Its personalized design is worth mentioning. The 10 different modes bring different thrusting and rotating rhythms, crazily stimulating every sensitive spot and taking your pleasure to new levels.
Additionally, it features a detachable waterproof design, making it easy to clean and ensuring that your toy is always in the best condition after each use.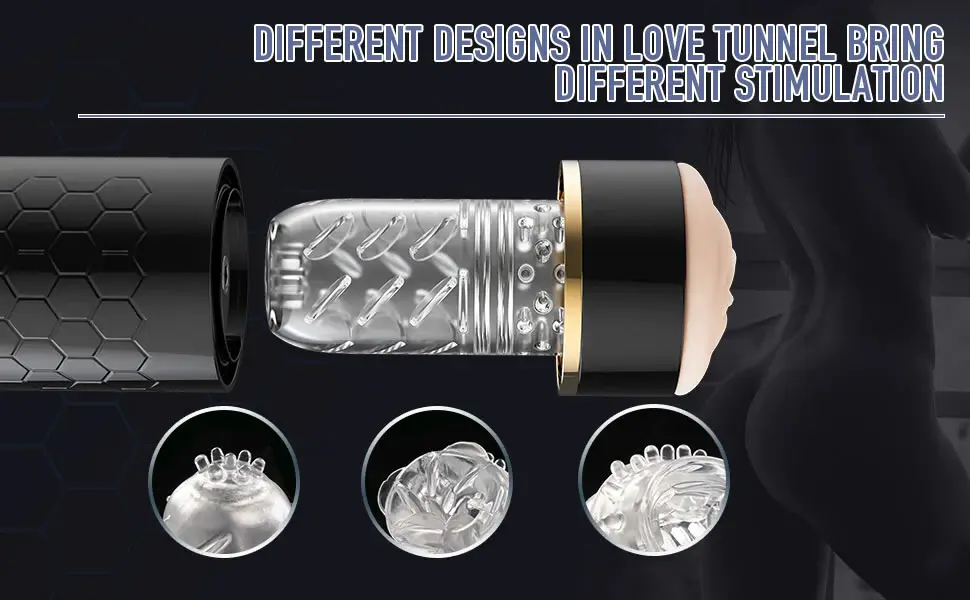 User Experience
An unforgettable sensation. This is what every user who has experienced the Spinning Suction Cup Masturbation Cup would say, and it's true.
There is a realistic vagina at the top, which can also be used as a mouth. Once you insert your dick, the rich textured pellets and tongue-like licks inside will stimulate your penis. Then you can choose different modes to have a soothing or intense experience.
The motor is quite powerful. If you've never used this type of product before, you may reach climax quickly. This can be a bit disappointing because the fun ends too soon.
Overall, it feels great! Used with a water-based lubricant, it slides over my pleasure area, covering almost my entire penis. I can only say that it feels so real.
However, we noticed some noise during use, so be mentally prepared before using it. Of course, for all electric masturbators, this is unavoidable, but this one has minimized the noise to the lowest possible level.
Advantages
Realistic structure brings the most realistic touch
Removable waterproof structure for easy cleaning
USB charging is fast and convenient
10 different modes to explore different levels of pleasure
160 ° adjustable suction cup base, free your hands
Disadvantages
Video
Summary
Whether you are single or have a partner, this unique masturbation cup is for you. The different rotation modes and the unique look of the design allow you to try new ways of doing things in the bedroom. Everyone who has used it will be very impressed with it. If you have been numb to masturbation for a long time, then this toy is sure to bring you a whole new level of orgasm. Trust me, you'll love it.
Finally, thank you very much for reading this Spinning Suction Masturbation Cup Review! If you still want to know more about erotic products, welcome to follow us. We will continue to update more content.