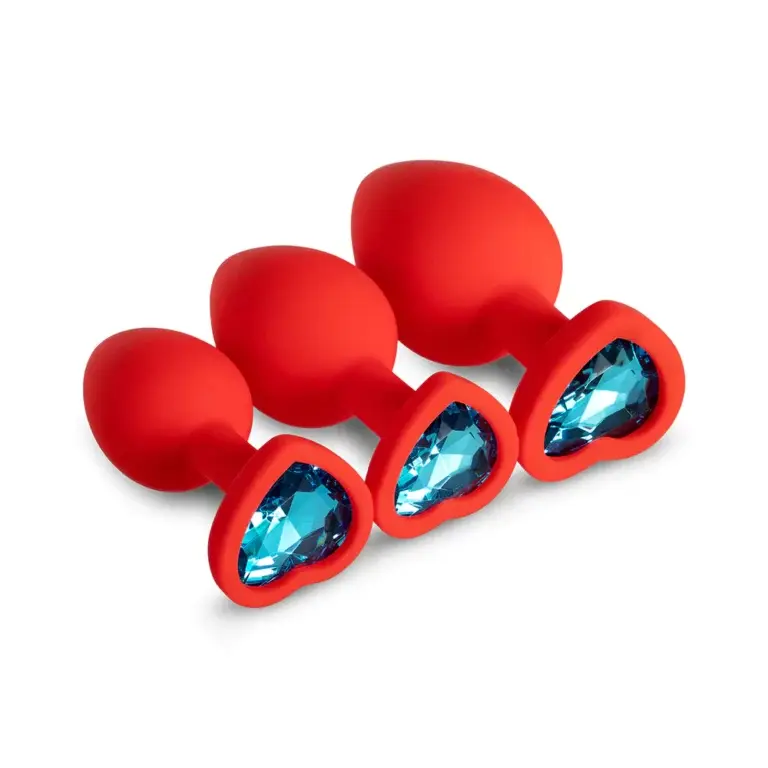 No one can resist the temptation of sapphire, and this is the meaning of the existence of the Blue Gem Butt Plug. If you are tired of traditional anal plugs, then please do not miss this Blue Gem Butt Plug. As a user with a lot of experience with sex toys, we've tried all kinds of anal plugs, but none of them are as fun and cute as this one. In order to give you a deeper understanding, we have prepared this Blue Gem Butt Plug Review for you.
Next, let us introduce you to this toy in detail. If our article is helpful to you, please do not begrudge your attention, your support is our greatest motivation to update.
Rating: (4.6/5)
Specification
Price: $57.99
Material: Silicone + Acrylic Gem
Size S: 0.99 x 2.77 In
Size M: 1.26 x 3.16 In
Size L: 1.54 x 3.6 I
Color: Red
Features
Fun, cute and colorful, this is the best feature of this toy. Unlike the ordinary toys of the past, its presence adds a touch of glory to your bedroom.
On top of that, the high-quality silicone material is used for a soft and comfortable exterior that is easy to insert. And the luxurious sapphire at the bottom is the finishing touch, adding a sparkling visual effect.
It is worth mentioning that this sex toy includes three sizes to provide you with all varieties. This takes into account the needs of different users, especially for beginners, you can start from Start small and work your way to the top. of course, if you are experienced, you can also jump straight to the larger sizes.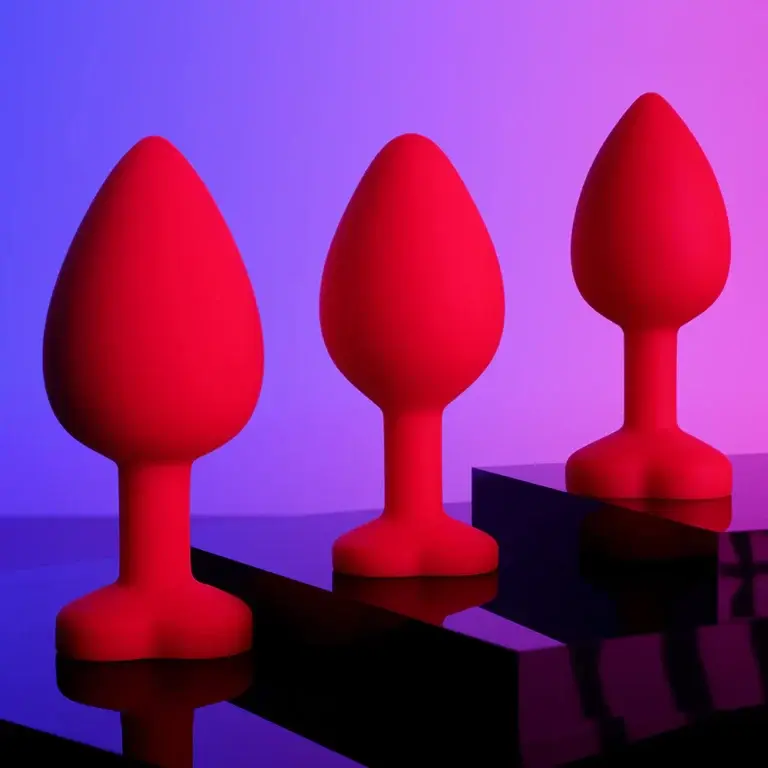 User Experience
I have to say, when I first got my hands on this toy, I was immediately drawn to its appearance. The red exterior paired with the sparkling blue gem at the base was like a work of art, and I couldn't help but marvel at it.
The surface is very smooth, making insertion incredibly easy and friendly to sensitive skin, without any discomfort. Of course, it's recommended to use a water-based lubricant to protect yourself from any injuries during use.
Once it's fully inserted, you'll feel a satisfying fullness, crazily stimulating your erogenous zones and exercising your anal muscles. It's not limited to solo use, it's also excellent to experience it with your partner. With your partner's help, you can feel the dual stimulation from both the front and back, which will leave your brain breathless.
We tested the largest size, as we have plenty of experience, but we don't recommend starting with the highest difficulty as it can cause injury.
After use, it's important to clean it properly. You can use mild soap or water and let it dry completely on a towel before storing it in a discreet place. It'll be your soulmate for a long time.
Advantages
Make a bright appearance
Comfortable silicone material
Easy to insert and comfortable to hold
Suitable for beginners, a good way to train yourself from small to large
The best toys to give to your partner
Disadvantages
Lack of sufficient excitement for users with extensive experience
Use with lubricant
Video
Summary
All in all, this is the absolute best sex toy for beginners! Three graduated sizes ensure you can find the perfect fit for your every need. The soft and full feeling fills your anus for a great experience. Of course, for those with a lot of experience in anal play, it may be slightly undersized. But the luxurious jewelry and lovely design are still worth collecting.
Finally, thank you very much for reading this Blue Gem Butt Plug Review! If you still want to know more about erotic products, welcome to pay attention to us, we will continue to update more content reviews.