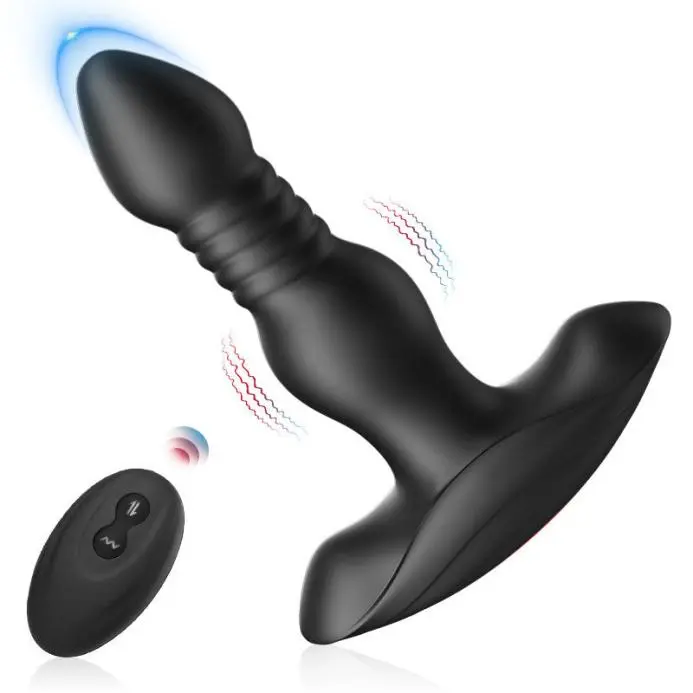 Are you still using a regular, rigid anal plug? Oh, my friend, that is so boring. If you've never experienced a multi-functional anal sex toy, then don't miss out on the INVADER 3 Thrusting 10 Vibrations Anal Plug. To give you a deeper understanding, we have prepared this INVADER 3 Thrusting 10 Vibrations Anal Plug Review for you.
As an expert with rich experience in using sex toys, we have tested numerous anal plugs. Among them, this toy stands out from the crowd.
Next, we will provide a detailed explanation of its features, user experience, and pros and cons. If our article has been helpful to you, please don't hesitate to show your support by following and liking us. Your support is our biggest motivation for updating our content.
Rating: (4.6/5)
Specification
Price: $58.99
Material: FDA silicone, ABS+UV
Size: 5.9*4.5*1.7″
Waterproof level: IPX6
Charging time: 150 minutes
Use time: 60 minutes
Features
In terms of shape, this anal plug toy is not much different from traditional ones. However, what sets it apart is its use of the latest remote control technology, equipped with 10 thrilling and stimulating vibrations and 3 stretching modes. This customizable mode design can satisfy all your inner desires and unleash your cravings.
It is worth mentioning that its size is a bit large, so it is not suitable for beginner anal players. However, as you can see, it has a separate remote control, making it also perfect for hands-free play.
The tapered tip design helps you insert it more easily, while the bulbous shaft design delivers waves of pleasure as you push in and out.
Furthermore, it is completely waterproof. This also means it can unlock more scenes for your sex games. Don't you want to enjoy ultimate pleasure in a warm bathtub?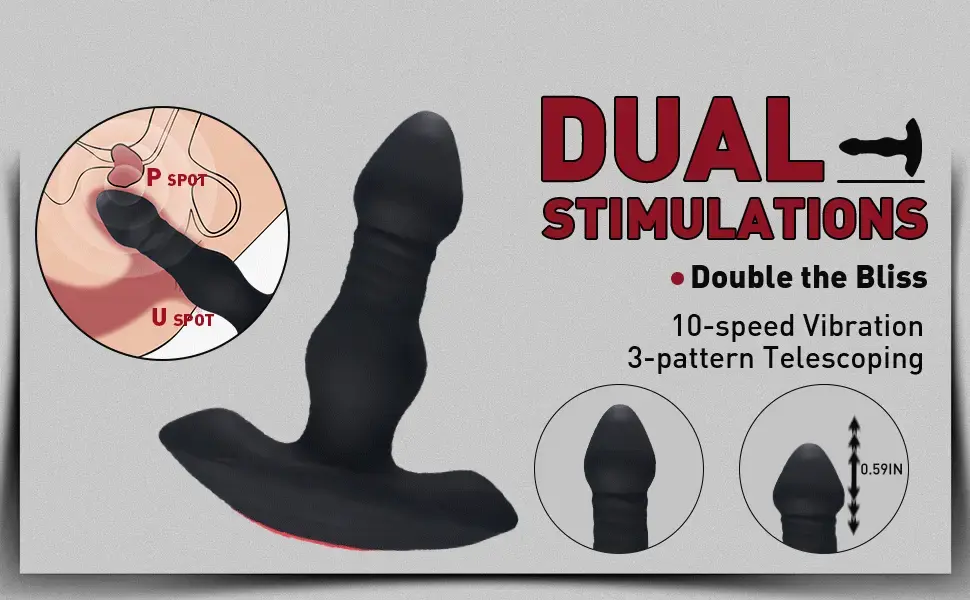 User Experience
When I first used INVADER 3 Thrusting 10 Vibrations Anal Plug, I can only say that the sensation it gave me was stunning. The soft silicone material smoothly glided inside and did not hurt my anus. With the application of remote control, it's very convenient to use, even if you're alone, you can still reach orgasm.
My favorite part is the controllable vibration modes, ranging from weak to strong, gentle to intense, and crazily stimulating my P-spot. Oh! It was so intense that it temporarily blanked out my mind.
After multiple tests, it can be well-fixed inside, making it suitable for long-term wear. You can see its beautiful bell-shaped base, which is to ensure the safety of the toy in your anus. However, you need to know that after a period of use, the slightly wider base can be uncomfortable. So, if you're looking for something to wear all day long, it may not be suitable. But if you're looking for something to enjoy hands-free play in the bedroom, it's outstanding.
Of course, before use, please add a little water-based lubricant. It's safe for the body and can help you enter more smoothly. It will accompany you a long way and is a reliable and perfect companion.
Advantages
High-quality silicone material
Controllable vibration patterns for customizable options
Waterproof
Wide base to hold securely in place
Quiet operation to protect your privacy
Suitable for players seeking more excitement
Disadvantages
Longer charging time time
Not suitable for newbies to use directly
Video
Summary
Overall, we think this is a fun toy for people who already have experience with anal play but want a thrusting toy. That exciting sensory vibration goes from buzzing to intense, which is nice and not too loud. If you are new to anal play, adding vibrations to your anal play can be a great benefit to your overall.
Finally, thank you very much for reading this INVADER 3 Thrusting 10 Vibrations Anal Plug Review! If you still want to know more about erotic products, welcome to follow us. We will continue to update more content.