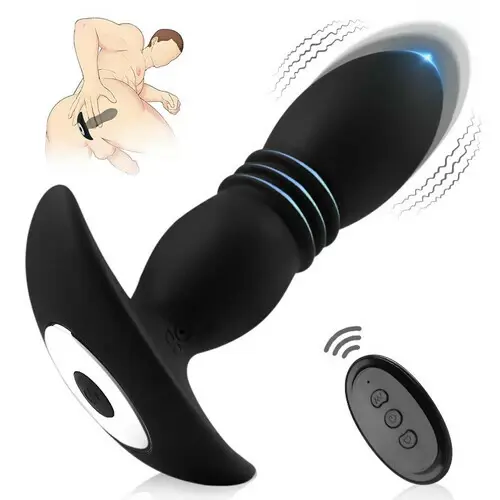 We have never stopped exploring the path to climax, and besides sexual climax, some auxiliary toys can bring you unexpected experiences. To make your sex life more exciting, we have prepared this 3 Folds Thrusting Vibration Butt Plugs Review for you!
Whether you are single or have a partner, whether you are an experienced player or a beginner who has just started exploring anal play, this toy can satisfy you very well. Once you have experienced a P-spot orgasm, you will be conquered by the feeling of happiness.
Next, we will introduce it to you in detail from its specifications and use feeling, so that you can have a more comprehensive understanding of it. If our article is helpful to you, please do not hesitate to follow us. Your support is the greatest motivation for our updates.
Rating: (4.7/5)
Specification
Price: $49.99
Material: ABS + silicone
Weight: 0.3 lbs
Color: Black
Frequency: 7 vibration modes, 7 thrust modes
Power type: USB charging
Features
Unlike ordinary anal toys you have seen before, this Thrusting Vibration Butt Plugs has three raised rings in the middle. This unique design provides greater stimulation and can massage the inside of your rectum during thrusting, bringing unimaginable comfort. At the same time, it is made of smooth silicone material, making insertion easier. It can target your sensitive areas and lead to a P-spot orgasm.
In addition, it also has seven thrusting and seven vibration modes for you to explore. This means you can choose freely and find the perfect combination that meets your needs. Moreover, this butt plug comes with a remote control, freeing up your hands and allowing you to engage in creative games with your partner.
When it comes to cleaning and storage, it is equally convenient. It supports USB charging and is 100% waterproof, making it perfect for use in the shower or bathtub. In other words, you can experience the most exciting climax in different scenarios.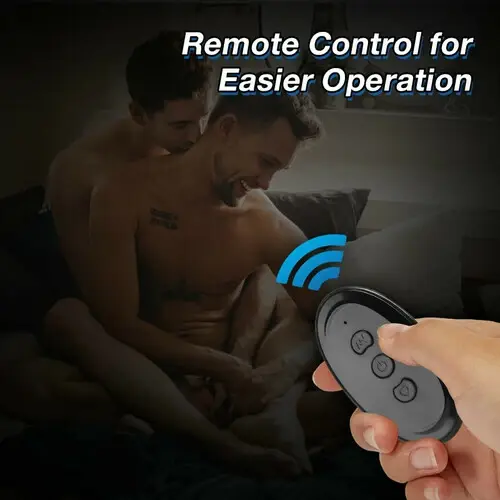 Use Feeling
I received this package three weeks ago, so I had plenty of time to test it out and give you my honest opinion. Thoughtfully it is shipped in privacy and you can hardly tell from the packaging that it is an erotic item.
The size is suitable for most users, and the soft silicone material provides a realistic feeling. When friction produces stimulation, the surface is smooth and comfortable, protecting your anus. I think the most interesting part is the folding design in the middle. This makes it flexible and can be squeezed, combined with its thrusting function, allowing you to experience great orgasms.
It's worth mentioning that when I used it in the bathroom, I found even more pleasure. My partner controlled it while we had sex in the bathtub, and the double stimulation made me reach orgasm quickly. It was really fun, and its waterproofness solved my worries, making cleaning easier as well.

Advantages
7 types of thrust and 7 vibration modes
3 Fold Top Force Vibrator helps you find deeper pleasure
Anal vibrator combined with prostate massager
Made of high-quality silicone material
Supports USB charging
Waterproof
Remote control of creative games with your partner
Disadvantages
May be out of stock soon
The sound of the propulsion motor is a little loud
Video
Summary
This is surely the best anal plug you have ever seen. It has the best features you have ever imagined, not just vibrations but thrusts as well. This will be even more exciting in terms of the orgasmic experience. And it is also easy to clean and recharge. In addition, it slides well without much lube, but there is some extra lube to make it slide better with thrusts. Overall, it's great value for money.
Finally, thank you very much for reading this 3 Folds Thrusting Vibration Butt Plugs Review! If you still want to know more about erotic products, welcome to follow us. We will continue to update more content.