In order to make your sex life more exciting, we have prepared this Royal 2 In 1 Stretching Training Penis Pump Review for you.
We've been searching for a product that offers customizable vibration frequencies, a lifelike sexual experience, and intense climax sensations. That is until we came across the Royal 2 In 1 Stretching Training Penis Pump – this is what we've been looking for.
It boasts an exquisite design and outstanding performance. We believe that every user who has tried it will find it hard to forget. Most importantly, it can improve your sexual performance and enhance sexual communication between partners.
Next, we will provide you with a detailed introduction of its specifications, features, and use feeling, so that you can have a comprehensive understanding of it. If our article is helpful to you, please don't hesitate to give us your support. Your encouragement is our greatest motivation to keep updating.
Rating: (4.7/5)
Specification
Price: $68.88
Material: ABS + silicone
Weight: 1.17 lbs
Waterproof: IPX5
Charging time: 150 minutes
Running time: 60 minutes
Power type: USB charging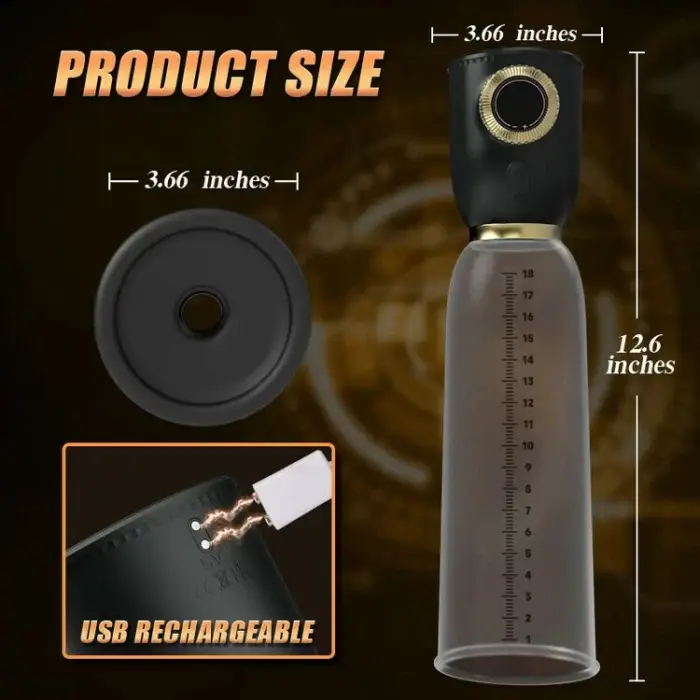 Features
As a masturbation pump, it still uses a classic design in its appearance. However, it has a more comfortable grip, making it easy to hold. The design of the rotating button makes it more convenient to control the frequency, ensuring that you have the maximum choice of suitable intensity. In terms of details, the transparent pump allows you to see the full length of your erection. Additionally, the silicone material at the bottom provides a soft touch, allowing you to fully enjoy the climax experience.
With its unique 3-stage stretching training, this product aims to make you bigger and stronger in just 3 months. It also has 6 training modes and 5 suction levels, suitable for different training stages, taking your pleasure to new heights.
In terms of cleaning, it has a detachable design which is very convenient. It can also be charged via USB, ensuring that you can enjoy the experience at your convenience.
Use Feeling
I must say, the functionality and performance of this penis pump impressed me deeply. This product is designed to enhance your pleasure experience, and it certainly delivers.
I have not used it for the full three months, but in the past month, I have noticed some changes. Perhaps not so obvious, but effective for me. During sex with my wife, she was surprised and satisfied by how firm I was today.
In terms of usage, I like the knob design. I can control the frequency freely, and the different training modes and suction levels allow me to customize it to my liking. I can clearly see my penis gradually becoming larger, observe the entire length of the erection, and achieve climax inside. This greatly increases my stimulation.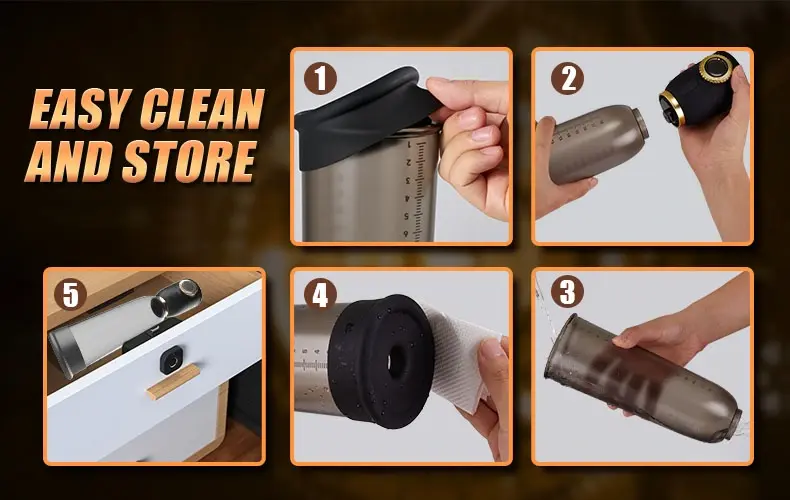 Advantages
Customizable design and various training modes cater to different preferences
3 stages of stretching training to get stronger
Clear pumps allow you to see the full length of your erection
Easy to clean
IPX5-rated waterproof
USB charging allows you to enjoy the experience anytime, anywhere
Disadvantages
Video
Summary
Overall, Royal 2 In 1 Stretching Training Penis Pump does have a certain effect on improving your performance. At least with it, you can quickly get to the "main event" instead of spending a lot of time on foreplay. For those seeking personalization and enhanced pleasure, it is a great investment. The outstanding functional design is impressive, and using it feels equally amazing. I strongly recommend this product to anyone looking to take their pleasure experience to new heights.
Finally, thank you very much for reading this Royal 2 In 1 Stretching Training Penis Pump Review! If you want to learn more about erotic products, please follow us. We will continue to update with more content.