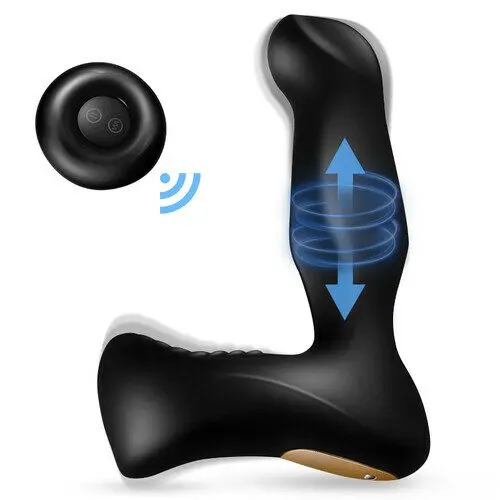 In order to make your sex life more exciting, we have prepared this Ring Vibrating Prostate Massager Review for you!
For every fan of anal play, prostate orgasm is their ultimate dream. Once you experience this pleasure, it will be unforgettable for life. The UNIMAT Ring Move Vibrating Prostate Massager is designed to make you feel a longer orgasmic time. Trust me, it is your best partner and will accompany you through every lonely night.
Next, we will introduce it to you in detail from its specifications and use feeling, so that you can have a more comprehensive understanding of it. If our article is helpful to you, please don't hesitate to give us your attention. Your support is our biggest motivation for updates.
Rating: (4.7/5)
Specification
Price: $69.99
Material: ABS + silicone
Weight: 190g
Noise: Less than 60 db
Charging time; 120 minutes
Running time: 50 minutes
Power type: USB charging
Features
The prostate is a small protrusion inside the rectum that produces intense pleasure when stimulated. UNIMAT Ring Move Vibrating Prostate Massager uses a patented internal ring technology, with two protrusions in the insertion part wrapped in a black silicone shell. Its soft and comfortable texture moves up and down your rectum, precisely pressing your prostate for ultimate enjoyment.
Moreover, it has three different vibration modes and eight speeds to choose from, providing customizable options for different users, and aiming to provide the ultimate pleasure experience. In addition, it also has a heating function that warms and takes care of every user while stimulating your prostate.
What's more, the ribbed external stimulator hits the perineum, providing dual stimulation that will satisfy you. Using the remote control liberates your hands completely.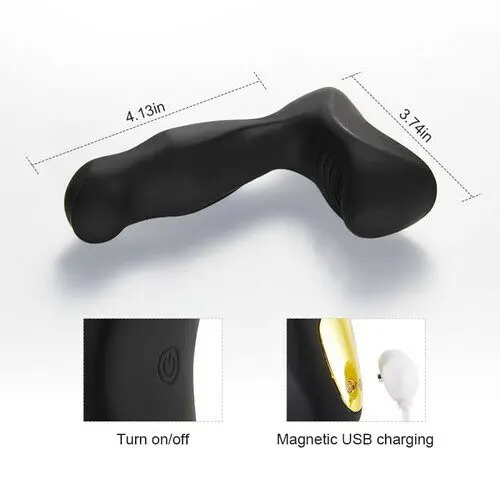 Use Feeling
As you can see, this toy has a low-key appearance, and I was pleasantly surprised that it came in discreet packaging, which is very considerate. Its softness is comparable to more expensive toys. The angle of attack is slightly aggressive, in a good way.
I like its remote control, as I hate having to reach for a toy, which can interfere with my orgasm experience. With the remote control, I can do more with my hands, making things much easier.
Its vibrations are strong, and I tried all the modes. Each mode, whether gentle or intense, provides a different sensation. So far, I've been using it in the fastest mode. The most interesting thing is its thrust function, which is my favorite part. It provides a great squeezing sensation, allowing me to fully enjoy every climax.
It's worth noting that its size is relatively large, which may not be suitable for beginners. Of course, you can use a smaller toy first to warm up. For a better experience, use it with lubricant.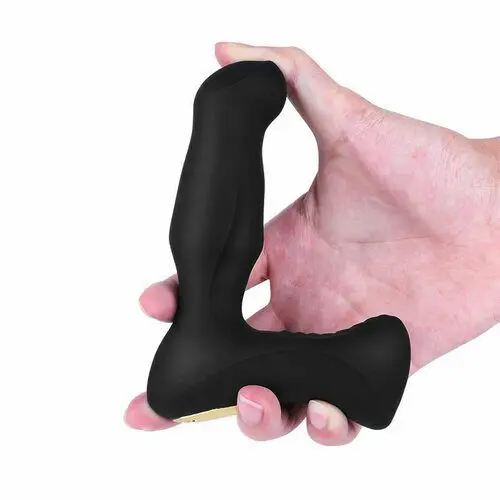 Advantages
Patented inner ring thrust technology
8 speeds with 3 vibration modes
Automatic heating function
Double stimulation from inside and outside
The remote control lets you give control to your loved ones
Waterproof
Disadvantages
May not be suitable for beginners
Longer charging time
Video
Summary
Overall, it may not be the best anal toy, but it will certainly provide you with the greatest orgasmic experience. Especially for users who have a lot of experience, please don't miss it. And the most important thing is its irresistible price. I can confidently say that it's hard to find a better anal vibrator at this price.
Finally, thank you for reading and supporting us! If you want to learn more about adult products, please follow us. We will continue to update more content.