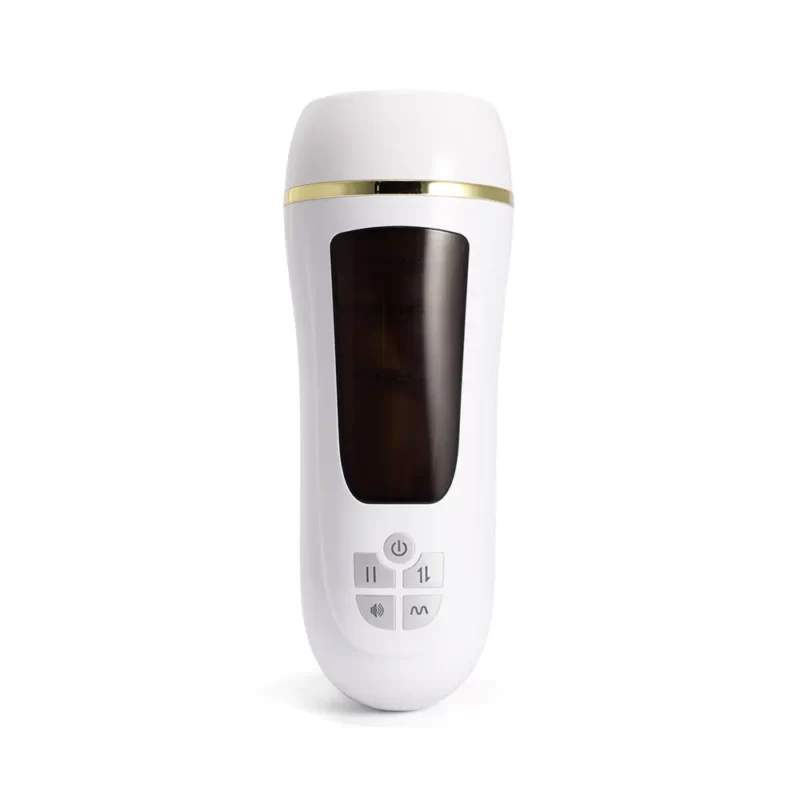 In this fast-paced era, we need something extra to soothe our restless hearts. Especially for those who are single, a toy like the Balle – Vibrating Stretching Voice Masturbation Cup is the perfect choice to accompany them on quiet nights. With outstanding performance and advanced technology, it's ideal for both solo and couple use, designed to bring you the ultimate orgasmic experience.
In the following sections, we'll provide you with detailed information about its specifications, features, and use feeling, so you can have a more comprehensive understanding of this product. If our article is helpful to you, please don't hesitate to follow us. Your support is our greatest motivation for updates.
Rating: (4.8/5)
Specification
Price: $107.99
Material: ABS+TPE
Color: White
Length: 9.84″ x 3.74″
Weight: 1.455 lbs
Rechargeable: pin plug charging
Use Feeling
As an experienced sex toy user, I've tried a variety of different masturbation cups, all with different functions and shapes, and sizes. But this Balle – Vibrating Stretching Voice Masturbation cup gives me a different experience and makes me fascinated by it.
Firstly, the grip of the toy is incredibly comfortable. The smooth surface feels silky to the touch and the ergonomic design ensures it won't slip during use. The soft silicone inside feels just like a real vagina. When I inserted my penis, I could feel its tightness, which I enjoyed. It wrapped around my shaft tightly, as if it was holding onto my soul. I gradually began to lose control.
Next, I tried out the different vibration modes. I have to say, the vibration intensity can be increased or decreased with just a push of a button. This is very convenient, especially for beginners. It's worth mentioning that the masturbator is also stretchable and movable, allowing you to experience the sensation of being touched. I think you know why I'm so taken with it.
The masturbator also has a thoughtful feature of voice function. Sexy moans and groans surround me, making me feel like I'm having sex with someone, and it sent me straight to orgasm. It's amazing!
Features
This is a masturbation toy that exceeds your imagination. Not only its function, but also the experience will bring you a surprise. And the multi-frequency strong vibration design can meet the needs of different users. Whether you are a beginner or an experienced sex master, you will be able to find the desired mode in it. You can customize it to your liking, and the stretchable and movable design is suitable for users of all sizes.
This vibrating stretch masturbator adds a voice function. When you feel the need to enhance your libido or sexual experience by moaning, turn on this feature and you will be able to enjoy it properly. One more thing to say, it is soft and comfortable when used with lube and is guaranteed to take your pleasure to new heights.
With its rechargeable pin plug charging system, you can enjoy hours of fun without worrying about battery life. Please note that the device is not waterproof, so it should be used with care.
Advantages
Multi-frequency strong vibration design
Stretchable and movable
Added voice function
Suitable for all those who want to masturbate
Discreet packaging
Disadvantages
Summary
In short, if you want to try a more exciting and realistic masturbation experience, then do not miss this toy. Relieve your desires on lonely nights, or increase your sexual pleasure with your partner. Believe me, it's worth a try.
Finally, thank you for reading and support, if you still want to know more about erotic products, welcome to follow us. We will continue to update more content.