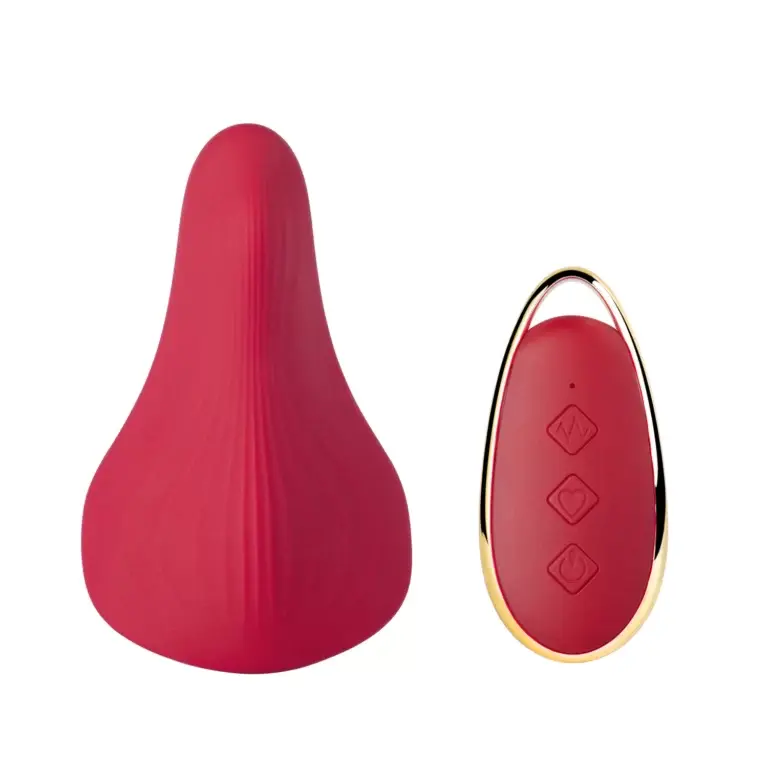 Not all vibrators are penis-shaped; they come in all sorts of shapes and sizes, some of which might even be considered quirky. Choosing the right one from the plethora of options available can be a challenge, but fortunately, you've stumbled upon us. As a professional sex toy reviewer, I can confidently say that the Manta – Remote Control Wearable Pantie Vibrator is an innovative masterpiece. With its powerful performance paired with unique styling, this will be your perfect companion.
In this article, we'll provide you with a detailed overview of its specifications, features, and user experience to give you a comprehensive understanding of this product. If our article proves helpful to you, please don't hesitate to follow us. Your support is what drives us to keep updating our content.
Rating: (4.8/5)
Specification
Price: $46.99
Material: silicone + ABS
Size: 4.3″*2.7″*1.0″
Net weight: 0.17 lbs
Noise level: ≤50 DB
Battery type: Lithium-ion rechargeable battery
Charging time: 1.5 hours
Use time: 1 hour
Use Feeling
Even though I was mentally prepared after seeing the pictures, I still had some doubts about its small size when I first saw it. However, the benefit of this is that even when wearing a bikini, it's difficult for anyone to notice. The perfectly curved design fits snugly against the vulva. My wife said it was comfortable and even wore it for a run.
So, I took my wife to a busy street, and she didn't look any different from other passersby. But who would have thought that such a beautiful woman was wearing a vibrator inside her body? The thought alone was exciting. What's even more thrilling is that I held the remote control in my hand. When my wife wasn't paying attention, I suddenly turned it on, and several strong vibrations almost made her moan out loud. The pleasure of being in control was so exciting.
My wife and I went to a convenience store to buy condoms and turned on the vibrator at the checkout. At first, my wife could endure it, but when I increased the intensity, her body began to tremble. She spoke with a slightly trembling voice and occasionally made strange noises, which confused the cashier. When my wife returned to the car, she couldn't take it anymore. She immediately threw herself at me and passionately kissed me, saying "fuck me quickly." Looking at my wife's eager eyes, I couldn't resist. In the end, we couldn't help but make love in the car.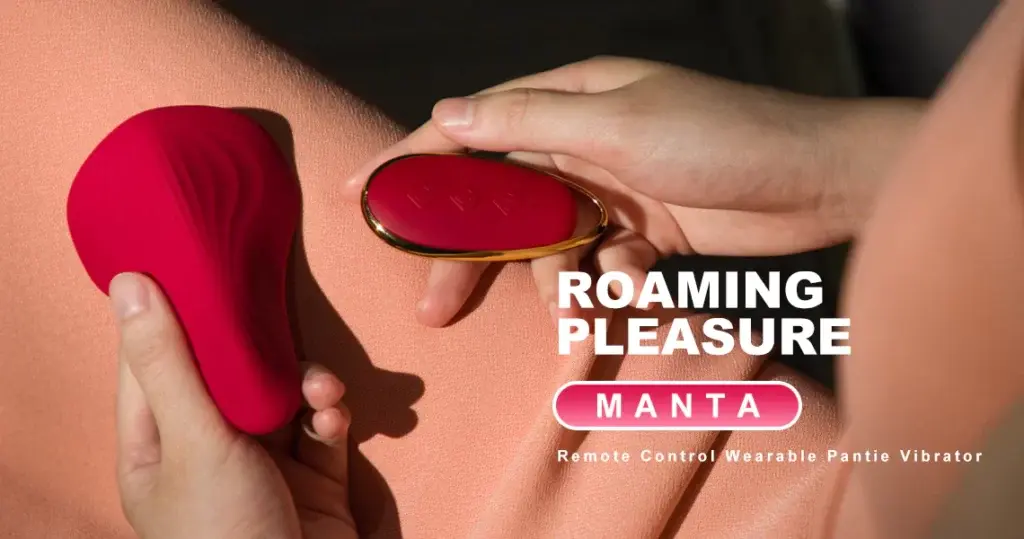 Features
If you were to ask me which vibrator is the best in my opinion, it would be the Manta – Remote Control Wearable Pantie Vibrator. It's a true expert in pleasing your clitoris with an ergonomic design that perfectly fits a woman's body, providing unparalleled comfort. With its compact size and flexible silicone and ABS materials, it's suitable for women of all sizes.
In terms of performance, it's equally impressive. With 12 different vibration modes, you can choose the setting that suits your mood and needs. It can tease and stimulate your clitoris and outer labia. It's also equipped with a rechargeable battery that only takes 1.5 hours to charge and can last up to 1 hour of continuous use. It also has an IPX6 waterproof rating, allowing you to enjoy it in the shower or pool.
Most importantly, this toy is very discreet. You can wear it in public and play a secret game of erotic excitement! Pleasure yourself anytime, anywhere, without anyone noticing. You can choose to control it yourself or give the remote control to your partner for unpredictable games! But, be sure to control your moans and trembling orgasms!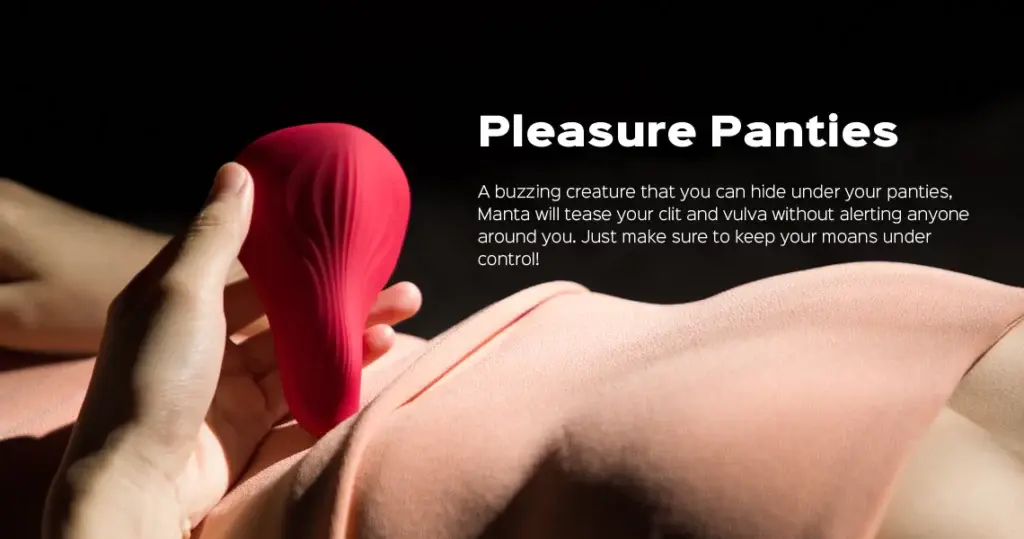 Advantages
Unique shape design, can be worn anywhere
Ergonomically designed to fit your body perfectly
12 different vibration modes designed to give you the best orgasmic experience
IPX6 waterproof rating unlocks more places to have sex
Extra long working hours
Concealed Packaging
Disadvantages
Summary
This is undoubtedly the best wearable vibrator. You can easily control this discreet device and immerse yourself in exquisite pleasure. You can easily control this discreet device and immerse yourself in exquisite pleasure. In public places like romantic restaurants, parks, or movie theaters, your partner can control your pleasure from afar. So, experience the ultimate erotic game with Manta. Get ready for an exhilarating experience that you and your partner will always win!
Finally, thank you for reading and supporting us. If you want to learn more about erotic products, please follow us as we continue to update more content. Thank you for your support!