Cute and pretty toys always leave a wonderful impression on people, not to mention they can bring endless joy to you. The S-HANDE Kitten 9-Mode Vibrator with Light Show is such an amazing product, combining stunning aesthetics and excellent performance to bring you the best climax experience. After rigorous selection, this toy has finally won our favor.
Next, we will introduce you to this product in detail from its specifications, features, and use feeling, allowing you to have a more comprehensive understanding of it. If our article is helpful to you, please do not hesitate to follow us. Your support is our greatest motivation for updates.
Rating: (4.8/5)
Specification
Price: $36.53
Material: ABS + silicone
Color: Pink
Size: 8.11 x 4.25 x 1.73″
Insertable length: 5.08″
Weight: 0.88 lbs
Use feeling
This was my first time using a toy like this. I mean, it's so cute with the different lights and vibrations. You know what? It feels amazing. As I inserted it, watching the flashing lights was so fun and brought me a great surprise.
Of course, the wonder doesn't stop there. The soft silicone material makes it comfortable to hold, and the perfect size means it's easy to carry and store. This is very friendly for friends who often go out.
The soft head can rotate 360°, coupled with 9 different vibration modes, which immediately excited my wife. While it stimulates her G-spot, the outer part also rubs against her clitoris. Under the double stimulation, she was so excited. With my excellent foreplay skills, intense pleasure rushed to my wife's heart, and she sprayed me all over.
Features
This S-HANDE Kitten 9-Mode Vibrator with Light Show is a product that will satisfy you. First of all, in terms of shape, it has a simple and stylish design, and the shell is made of high-quality silicone material. Therefore, it feels soft and smooth and has excellent waterproof performance, so you can enjoy yourself in the bathtub or the shower.
The elegant figure and the cute kitten clitoral massager make it stand out and make an impression at first glance. The key is that it also has 9 different light shows to add ambiguity to your nighttime activities. And each dazzling light represents a unique vibration pattern, allowing you to embrace physical pleasure while enjoying an extraordinary visual experience.
In terms of performance, 9 superb vibration modes provide you with an unspeakable orgasmic experience. The key thing is that it can provide you with a stronger sense of vibration than similar products. This means the pleasure you get from it will be even more intense. Get ready for overwhelming G-spot and clitoral stimulation!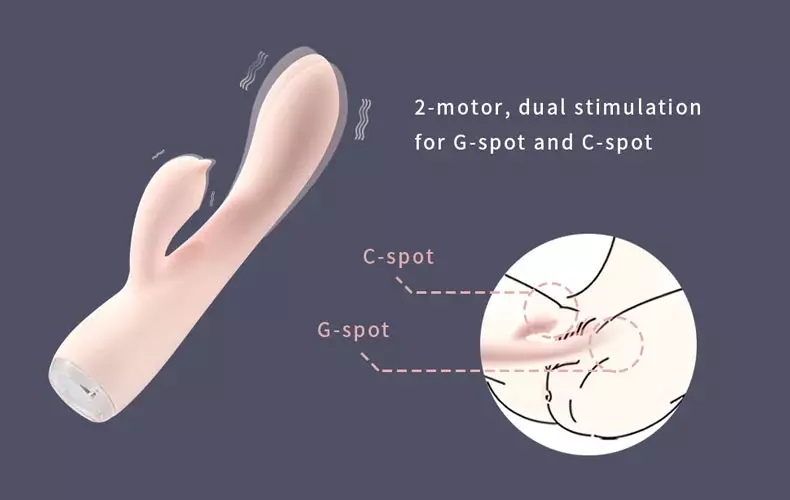 Advantages
Cute kitten branch design, with unique beauty.
9 super-strong vibration frequencies, superior to similar products, which will surprise you and keep you addicted.
9 color light shows, adding an ambiguous atmosphere to your nighttime activities.
Smooth silicone surface, ensuring safe and comfortable enjoyment.
USB charging, bringing you more worry-free sex lives.
Disadvantages
Summary
I have experienced a lot of erotic toys, this brings me a different feeling, it is very gentle and very cute. The interesting light design is even more exciting. If you're like me and feel numb to those common toys, don't miss it! What are you waiting for? Do you want to experience an exciting climax? Then come and try it out.
Finally, thank you for your reading and support. If you still want to know more about erotic products, welcome to follow us, we will continue to update more content. Thanks for your support!