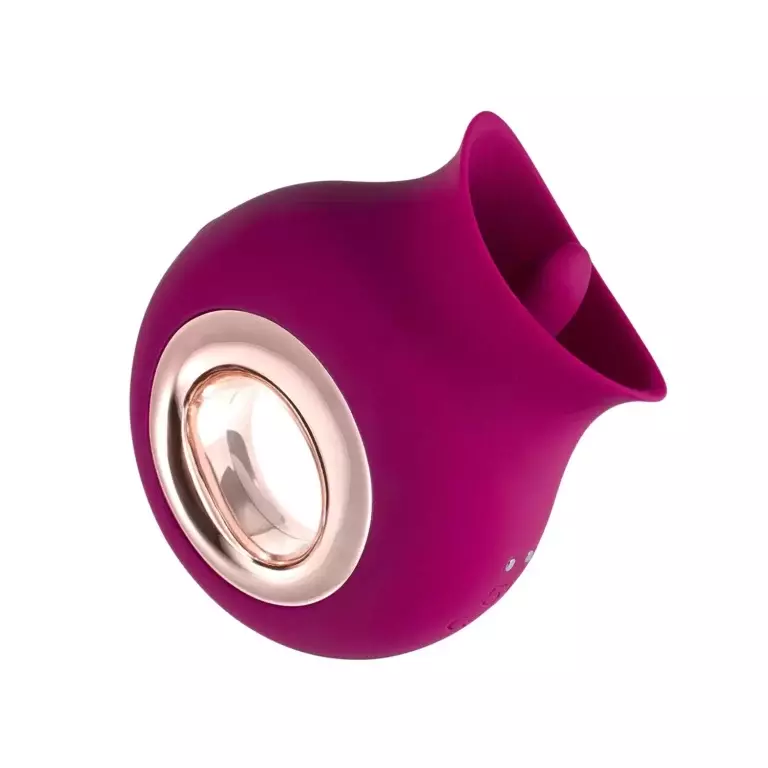 Did you get mesmerized by the beautiful appearance of the Alvina – Clit Licking Tongue Vibrator at first sight? Are you curious about how it works? Here, we will provide you with detailed answers to all your questions. This vibrator boasts outstanding performance and an amazing look. It can do everything you desire. What are you waiting for? Join Alvina and experience heavenly sexual pleasure for the purest enjoyment.
Next, we will introduce this product to you in detail, including its specifications, features, and use feeling, so that you can have a more comprehensive understanding of it. If our article is helpful to you, please don't hesitate to follow us. Your support is our greatest motivation for updates.
Rating: (4.8/5)
Specification
Price: $76.99
Material: ABS + silicone
Size: 3.19″*3.82″*3.07″
Weight: 0.165 lbs
Noise index: <50 DB
Charging time: 2 hours
Use time: 1.5 hours
Rechargeable: USB port
Use Feeling
As a clitoral vibrator, it is undoubtedly a success. I love its design, and the circular shape makes it easy to carry and use. What surprised me the most was the tongue-like part in the front. At first, I thought it would be stiff, but when I used it, I felt its flexibility. With intense vibration, it teasingly stimulates the clitoris. It's not an exaggeration to say that it's more flexible than a real tongue, which cut our foreplay time in half.
If your understanding of it is limited to licking the clitoris, it's a pity. It can bring endless stimulation to the external genitalia, nipples, and other sensitive areas. Masturbation pursues the pleasure of orgasm, isn't it?
I tried all its different modes, from gentle to wild, and couldn't resist them. It's great that I can adjust it according to the situation. The only regret is that it needs a long enough charging time, so I have to endure it for a while, but it's worth the wait.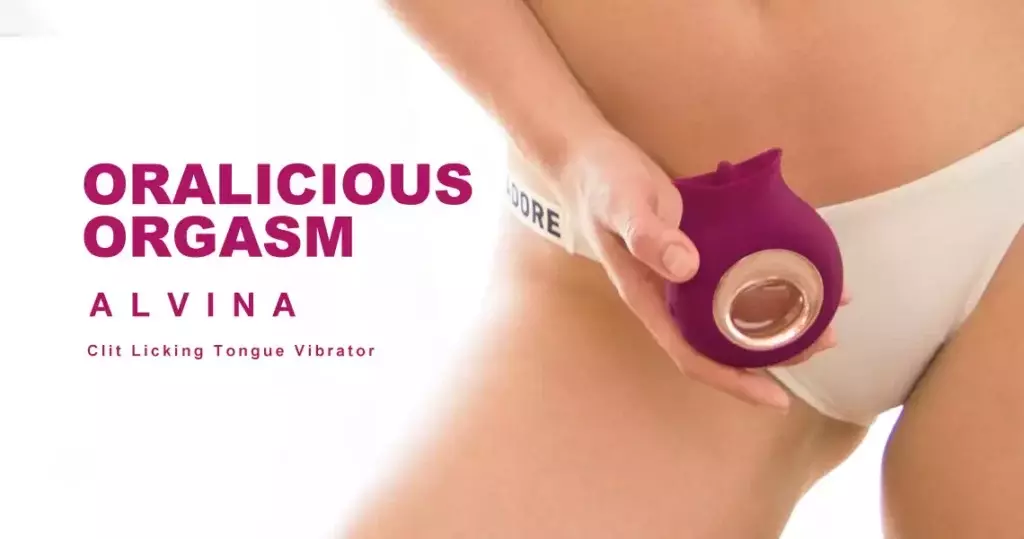 Features
The Alvina – Clit Licking Tongue Vibrator is exquisitely designed to please you both aesthetically and physically. The compact size and stunning contours make it easy to carry and perfect for self-pleasure in hotels, outdoors, or other private places. With an IPX7 waterproof rating, you can enjoy more sexual pleasure in water activities such as bathtubs, showers, pools, and the ocean. Try this clitoral sex toy and experience wet orgasms.
It is customized with a sturdy tongue and the edge of the external genitalia shape and has nine vibration settings to tease your clitoris and external genitalia into pulsating, escalating, and excited states. The comprehensive coverage of the external genitalia simulates vivid oral sex vibration, enhancing the pleasure of every nerve ending. Slide the tip of the tongue over your sensitive areas, switching from gentle kissing to wild stirring, and enjoy the maximum buildup. Kiss your intimate parts from gentle to wild, and you will not be able to resist such intense orgasms, craving a deep embrace.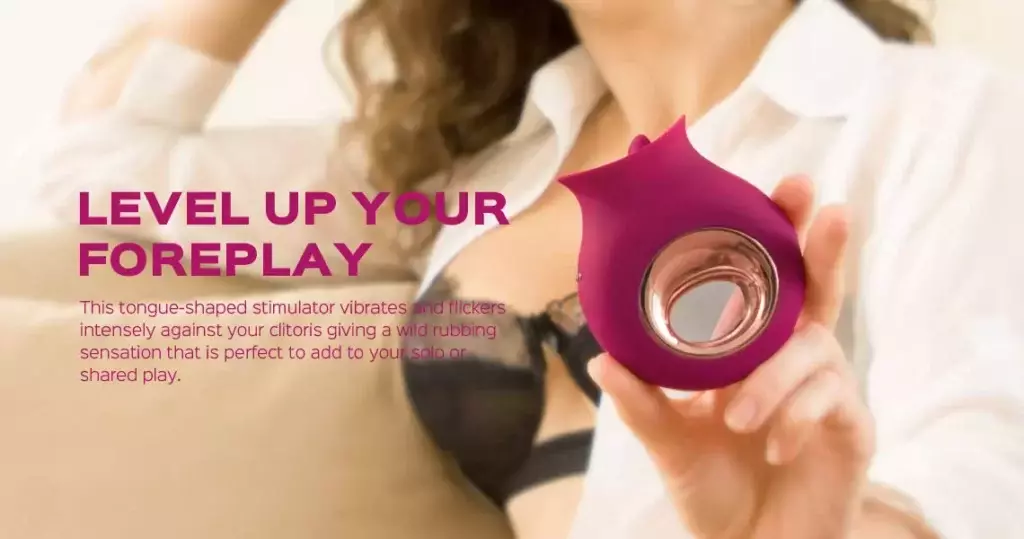 Advantages
Tongue-like licking and vibrations for endless stimulation of your sensitive areas
9 licking and vibration modes to help you find your favorite mode
Small and discreet design, easy to carry
IPX7 rated waterproof to unlock more sex locations
Materials that are not harmful to the body
Discreet packaging
Disadvantages
Summary
This is a self-pleasure toy with outstanding performance. Its unique licking function adds new sensations to your playtime. It is the perfect complement to any toy collection, and even the most demanding users are sure to be satisfied.
Finally, thank you for reading and supporting us. If you want to learn more about erotic products, please follow us. We will continue to update more content. Thank you for your support!