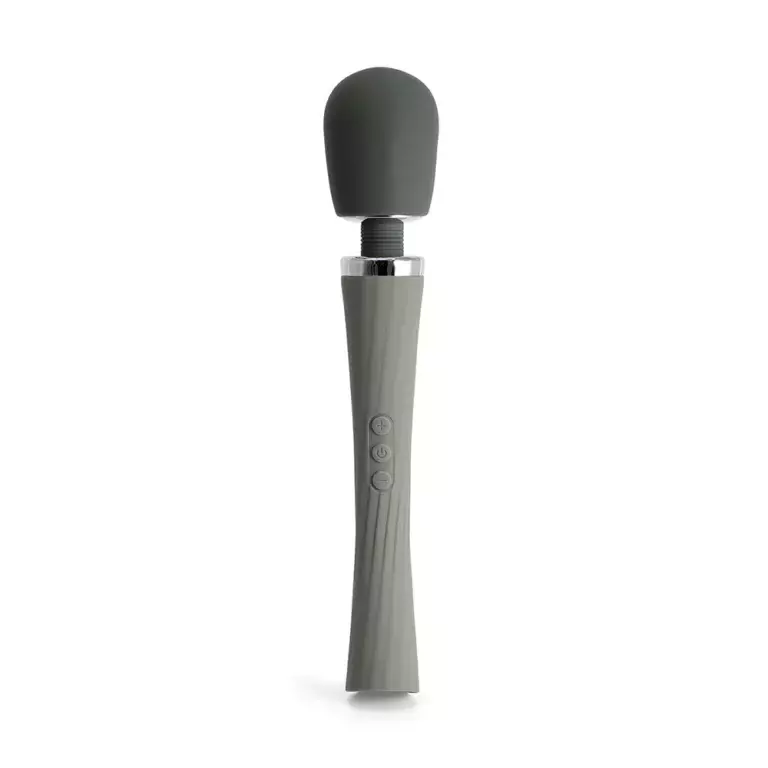 Even after trying various types of sex toys, I still have a special love for wand massagers, and the Febos – Pure Enrichment Peak Wand Massager is a standout among them. With its elegant design and outstanding performance, it stands out among the many wand massagers available. Whether you're single or with a partner, it can meet your needs and provide you with the best masturbation experience.
Next, we will introduce this product in detail from its specifications, features, and user experience, so that you can have a more comprehensive understanding of it. If our article is helpful to you, please do not hesitate to follow us. Your support is our greatest motivation for updating more content.
Rating: (4.8/5)
Specification
Price: $81.99
Color: light green
Size: 11.73″ x 2.08″ x 2.08″
Noise: <50db
Rechargeable: USB charging
Waterproof
Use Feeling
When I first saw the Febos – Pure Enrichment Peak Wand Massager, I was immediately drawn to its beautiful exterior. The slim body in a light green color perfectly matched my aesthetic. The lightweight design was comfortable to hold, and the power button located in the middle was easy to press with a finger. What I loved most about it was its ability to run quietly. I hate hearing toy noises during playtime because it greatly reduces my interest.
In terms of function, the lower vibration modes made me feel comfortable. As I switched to faster modes, I could feel the excitement it brought. The moans echoing in the room were hot. But I knew it wasn't enough, so I started increasing the intensity. The intense pleasure directly made my wife reach orgasm, and her face lit up with a satisfied smile.
Features
This classic stick massager has a beautiful styling design and powerful features. The slim waist makes it comfortable in the hand, while the USB charging method brings more convenience, so you can use it anytime.
5 vibration modes with 3 different speeds can bring more choices. This enables you to experience the pleasure of personal customization. In addition to clitoral stimulation, it can also be used as a massager. Yes, you read that right, it can also help you relax sore muscles, very practical.
In addition, the waterproof design has a good performance both in cleaning and in use. You can enjoy it with your partner in the bathroom. Quiet is also a great feature of it, you can indulge in the pleasure of masturbation without the fear of being interrupted.
Advantages
Classic stick massager with an elegant shape design
5 vibration modes and 3 speeds to bring you a different experience
Quiet operation for an immersive experience
Waterproof design to unlock more sex places
Hidden package design, attentive service
Disadvantages
Summary
This is a beyond-your-imagination masturbator. If you are still searching for a powerful and stimulating sex toy, Febos – Pure Enrichment Peak Wand Massager is your best choice.
Finally, thank you for your reading and support. If you still want to know more about erotic products, welcome to follow us. We will keep updating more content. Thanks for your support!