I love exploring the different sensations that different sex toys can bring to me, it makes me feel like I'm dating different boyfriends. Until I met this Tracy's Dog Clitoral Sucking Vibrator, I knew this was what I was looking for. Not only does it have sexy styling, but it also has great performance, allowing you to scream and scream while achieving maximum comfort.
Next, we'll provide a detailed introduction to the specifications, features, and usage of this product so that you can fully understand its capabilities. If our article helps you, please don't hesitate to follow us for more content. Your support is our biggest motivation.
Rating: (4.8/5)
Specification
Price: $39.99
Material: silicone
Color: Purple
Dimensions: 7.8 x 6.18 x 2.24 inches
Weight: 8.11 oz
Use Feeling
It was a lonely night, and I suddenly remembered the new toy I recently got, so I opened its packaging. What I didn't know was that it was like having a magical power that would bring me colorful sexual experiences.
I have to say that when I picked it up, I felt its silky surface, and it was easy to grip with just one hand. When I turned it on, it started running without making the loud noise I had imagined. I was very satisfied because it didn't disturb me. So I started slowly moving it around my vagina, feeling the pleasure it brought. Unlike other vibrators I have used before, it feels more like a man sucking on your pussy, and it's even better than my boyfriend's technique.
I started getting wet down there and making moaning sounds. I knew this was the feeling I had always wanted. After adapting to its frequency, I gradually increased the intensity. I can't believe it, but it made me scream directly. This vibrator is too great! The short ten minutes of pleasure it brought me was more than what my boyfriend has brought me in the past few years. Since then, every time I need it, I will turn it on, and even after having sex with my boyfriend, I would secretly use it again.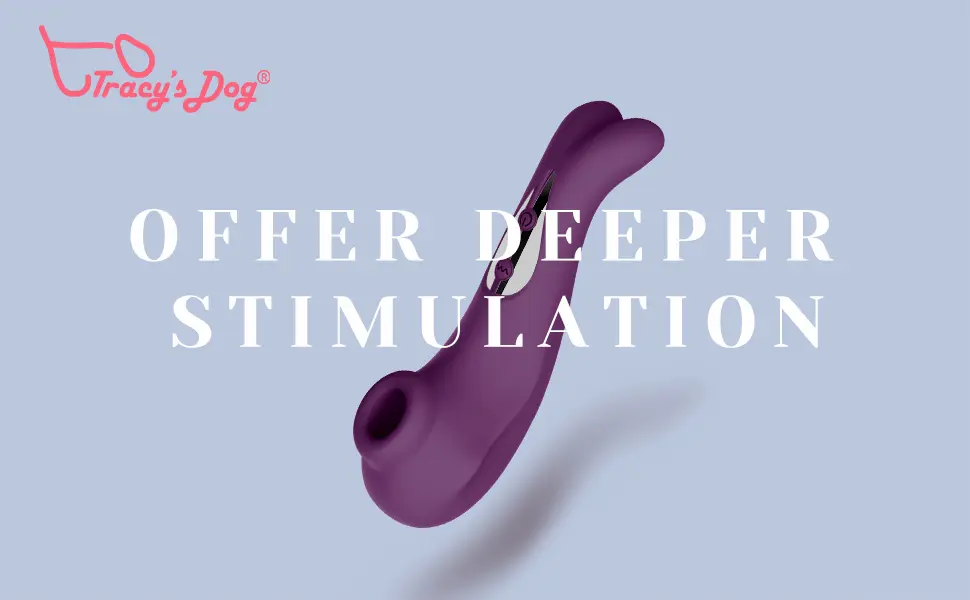 Features
Undeniably, Tracy's Dog did a great job in the details. It is wrapped in a black box, and you won't know what's inside until you open it. In terms of performance, it innovatively uses Pleasure Air technology instead of traditional vibration to stimulate the clitoris. This new feeling is unmatched by other toys. Plus, it has a larger contact area, giving you complete satisfaction from the inside out. If you're not satisfied with just one mode of enjoyment, this toy has 10 modes for you to explore, giving you a personalized experience anytime, anywhere.
The soft and smooth silicone material provides a comfortable tactile experience, bringing you an ultimate sensory experience. At the same time, you can rest assured that it is safe and harmless. It uses USB charging, and you only need to wait about 90 minutes to enjoy up to 70 minutes of entertainment time.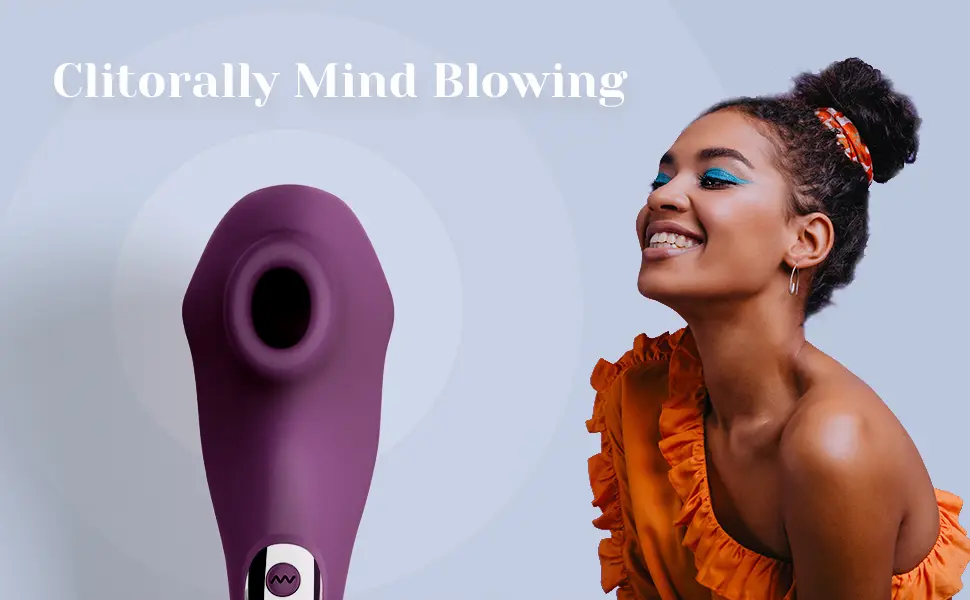 FAQs
How much suction power does it have? Can it be adjusted?
This clitoral-sucking vibrator has 10 suction modes, so you can adjust the mode to feel different suction power.
When you are finished using it, you can wash it with warm water and mild soap, and then dry it for collection.
Is it discreetly packaged?
Yes, all of Tracy's Dog's products are carefully packaged so you can feel completely at ease.
Advantages
Soft silicone material
With Pleasure Air technology
Greater contact enjoyment
10 different modes
Disadvantages
For beginners it takes some getting used to
Summary
Overall, Tracy's Dog Clitoral Sucking Vibrator is an outstanding clitoral vibrator. It can help you rediscover the feeling of orgasm and reignite your desire for sex. It may be difficult to find your position when you first use it, but once you do, it will bring you a whole new sexual experience.
Thank you for reading and supporting us. If you want to learn more about erotic products, please follow us. We will continue to update more content. Thank you for your support!