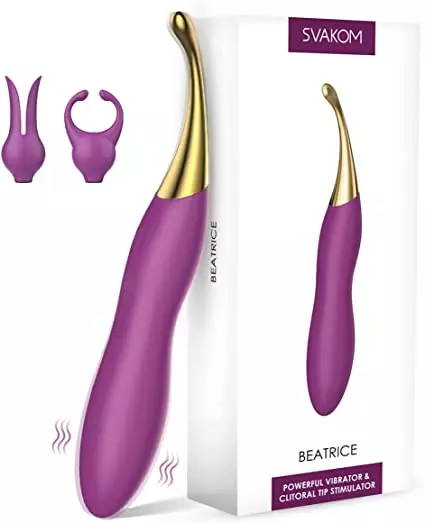 If you're in the market for a unique toy, you need to check out the SVAKOM Female Squirting Vibrators. With its elegant design and impressive performance, it has become a favorite among our customers. Especially for those who are tired of their current toys, it will bring even more pleasure.
Next, we will provide you with a detailed introduction to this product, including its specifications, features, and use feeling, allowing you to have a more comprehensive understanding. If our article proves helpful to you, please don't hesitate to show your support. Your support is our greatest motivation to keep updating.
Rating: (4.8/5)
Specification
Price: $29.99
Material: silicone
Color: Purple
Dimensions: 10.43 x 5.94 x 1.81 inches
Weight: 10.86 oz
Use Feeling
When it landed in my hands, I was surprised. It arrived earlier than expected, and the discreet packaging satisfied me.
I have to say, it feels incredibly comfortable to hold. Not only because of its soft silicone material, but also its ergonomic design that ensures a secure grip. When I turned it on, the sound was not as loud as I imagined. Instead, the rhythmic vibrations allowed me to immerse myself in the experience.
I used it for clitoral stimulation and enjoyed the pleasurable sensations it provided. Due to its smaller contact area, the stimulation it delivers is more intense compared to wand-like toys. I also tried the included silicone heads, and when I used the one with a pointed tip, I was blown away. The intense stimulation made me curl up and scream in delight. It's been a while since I've experienced such intense pleasure. Trust me, it's more useful than your damn boyfriend!
Features
SVAKOM is a globally recognized brand for innovative adult toys, and the Female Squirting Vibrators truly showcase its powerful performance. It features a sleek and ergonomic design that is not only visually appealing but also easy to hold. It comes with two different detachable silicone heads to meet various preferences. The large handle can also be used as a G-spot vibrator. It provides precise clitoral stimulation and 4-way stimulation for sensitive areas, making you crave squirting.
In terms of performance, it offers 10 vibration modes. The high-performance motor is built into both the clitoral and G-spot parts of the vibrator. With 5 intensity levels, it ranges from subtle and deep vibrations to strong and dynamic ones. Apart from clitoral and G-spot massage, it also provides P-spot stimulation. Worth mentioning is its silent and waterproof design, so you don't have to worry about noise or cleaning issues.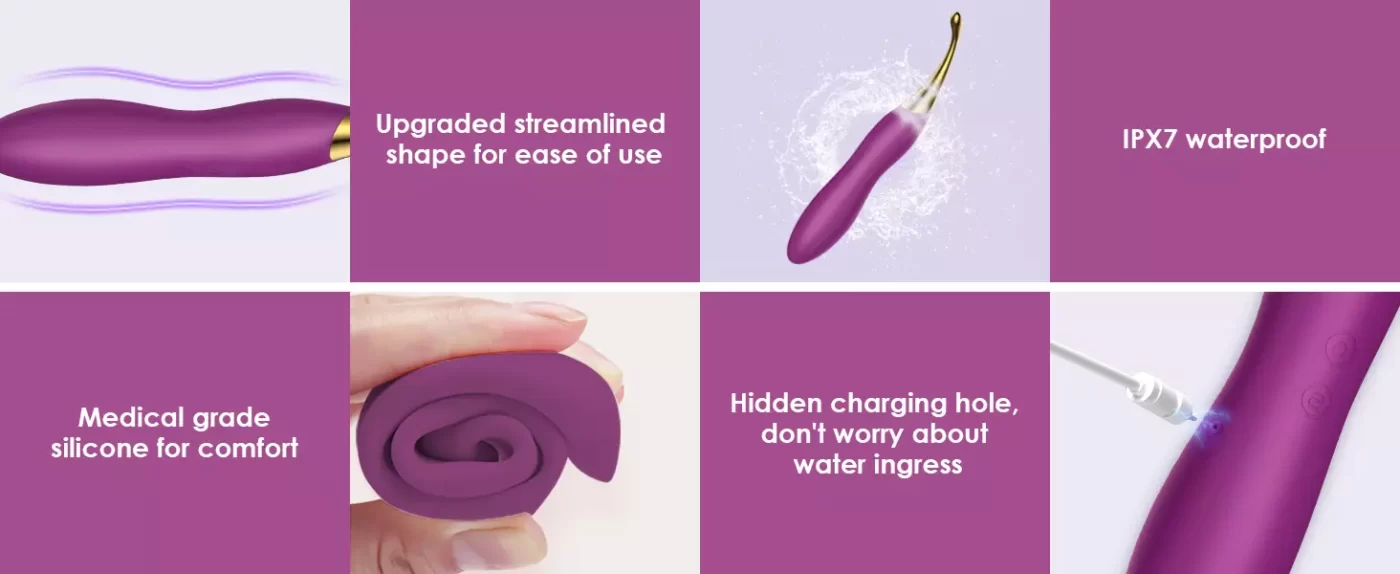 FAQs
How to use 2 silicone tips with the Precision Clitoral Massager?
The small golden tip with 2 attachments is perfect for foreplay. And the shape of the large tip is perfect for penetration.
Can I use it in the shower or bathtub?
This vibrator is IPX7 waterproof, so you can enjoy it in the shower or bathtub.
Does it stimulate the clitoral and G-spot areas?
Yes, the G-spot part can be used as a G-spot vibrator. It comes with two silicone heads for body foreplay, clitoral stimulation, G-spot vibrator. It provides precise clitoral stimulation, pinching, squeezing, and insertion, offering 4-way stimulation.
Advantages
4-in-1 squirting vibrator toy
Precise and intense stimulation for the clitoral and G-spot areas
10 vibration modes x 5 intensity levels
Silent design
IPX7 waterproof
Discreet packaging
Disadvantages
Not suitable for beginners
Summary
Overall, this is a powerful vibrating toy. However, due to its strong performance, beginners should exercise caution when using it as the intense stimulation may be overwhelming. It is more suitable for experienced users who are seeking heightened sensations.
Lastly, thank you for reading and supporting us. If you'd like to learn more about erotic products, feel free to follow us. We will continue to provide more content and updates. Thank you for your support!