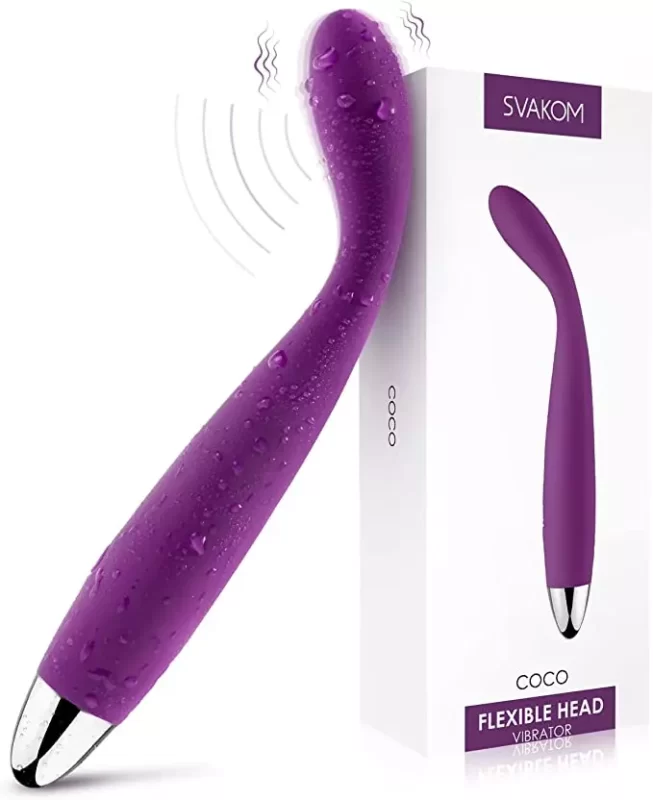 While SVAKOM has had a relatively short existence, it has quickly become a well-known brand thanks to its innovative product design and outstanding performance. One of the standout products is the SVAKOM COCO G Spot Vibrator, which delivers exceptional performance for the ultimate pleasure.
In the following sections, we will provide you with detailed information about its specifications, features, and use feeling, allowing you to gain a comprehensive understanding of this product. If our article proves helpful to you, please don't hesitate to show your support. Your support is our greatest motivation to continue updating our content.
Rating: (4.8/5)
Specification
Price: $59.98
Material: silicone
Color: Purple
Size: 9.33 x 5.47 x 1.57 inches
Weight: 7.41 oz
Use Feeling
Before receiving this toy, I had never experienced SVAKOM's toys, so I had concerns about its performance. But the moment it arrived, I knew I had made the right decision.
It's a well-crafted toy, with a smooth exterior that gives it a comfortable feel, making it a delight to hold. I began exploring its performance. What excited me was that it can be used not only for clitoral and G-spot stimulation but also for breast stimulation. Moreover, the toy itself is very easy to bend, allowing for perfect adjustments to target the areas where I can enjoy the most.
In terms of vibrations, what impressed me was its higher frequency and intense vibrations that made me scream with pleasure. Honestly, I started with its higher frequency directly because I enjoy that intense sensation. When using it on my clitoris, it didn't feel rigid or mechanical like some other toys. Instead, it felt like a flexible finger continuously stimulating my sensitive spots. I went from playing on the couch to the bed. Finally, I couldn't resist using it again in the bathroom while cleaning it. Oh my, I'm in love with it! Without it, my sex life would have become dull.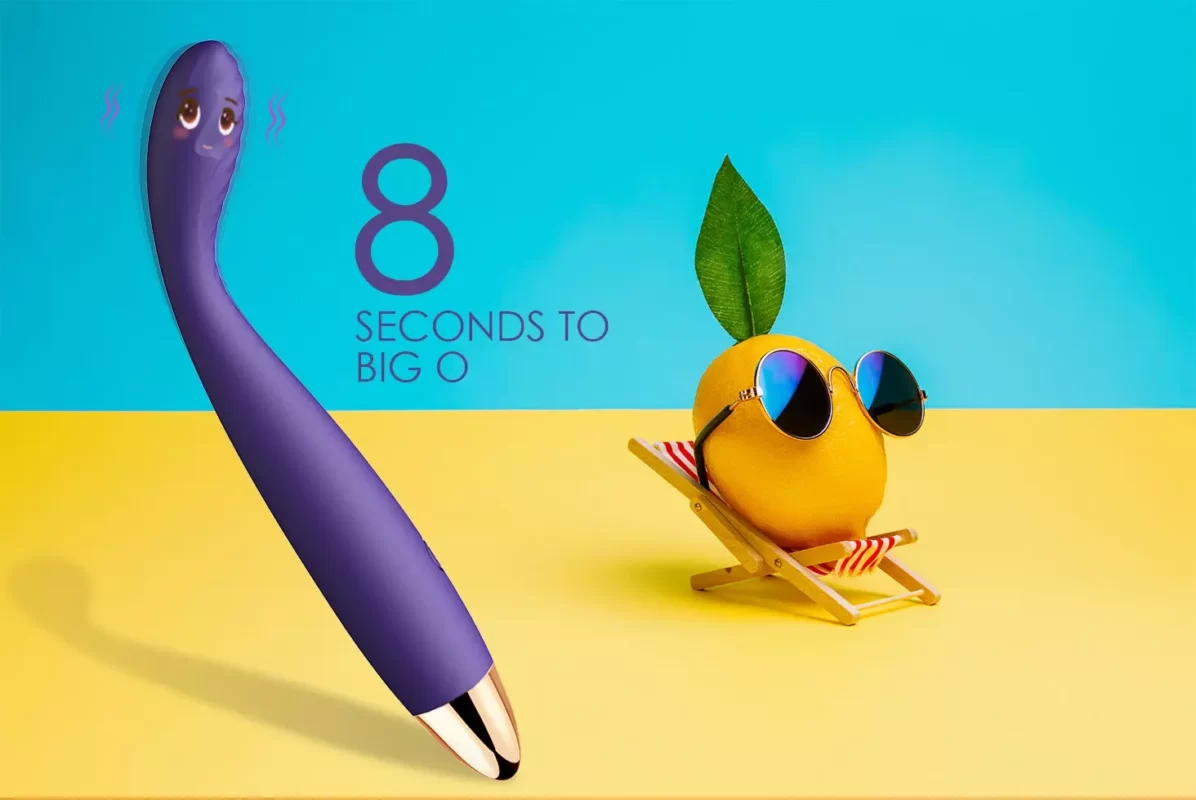 Features
I really like its design, with a slim shape that can precisely stimulate your G-spot. And once again, the flexibility of the toy provides immense pleasure. Besides being easily accessible whenever you desire, it's an advantage for G-spot play. If you want to play while traveling and are afraid of being discovered, its compact size makes it a great choice. Obviously, it easily fits into a bag. Lastly, it's worth mentioning that it's really quiet during use.
In terms of performance, it offers a wide range of vibration intensities and patterns. You can choose according to your needs, and the powerful motor will undoubtedly make you scream continuously. Moreover, the COCO G Spot Vibrator is completely waterproof. This means that if you want to enjoy the fun in the bathtub or shower, you can take it with you without worrying about it breaking.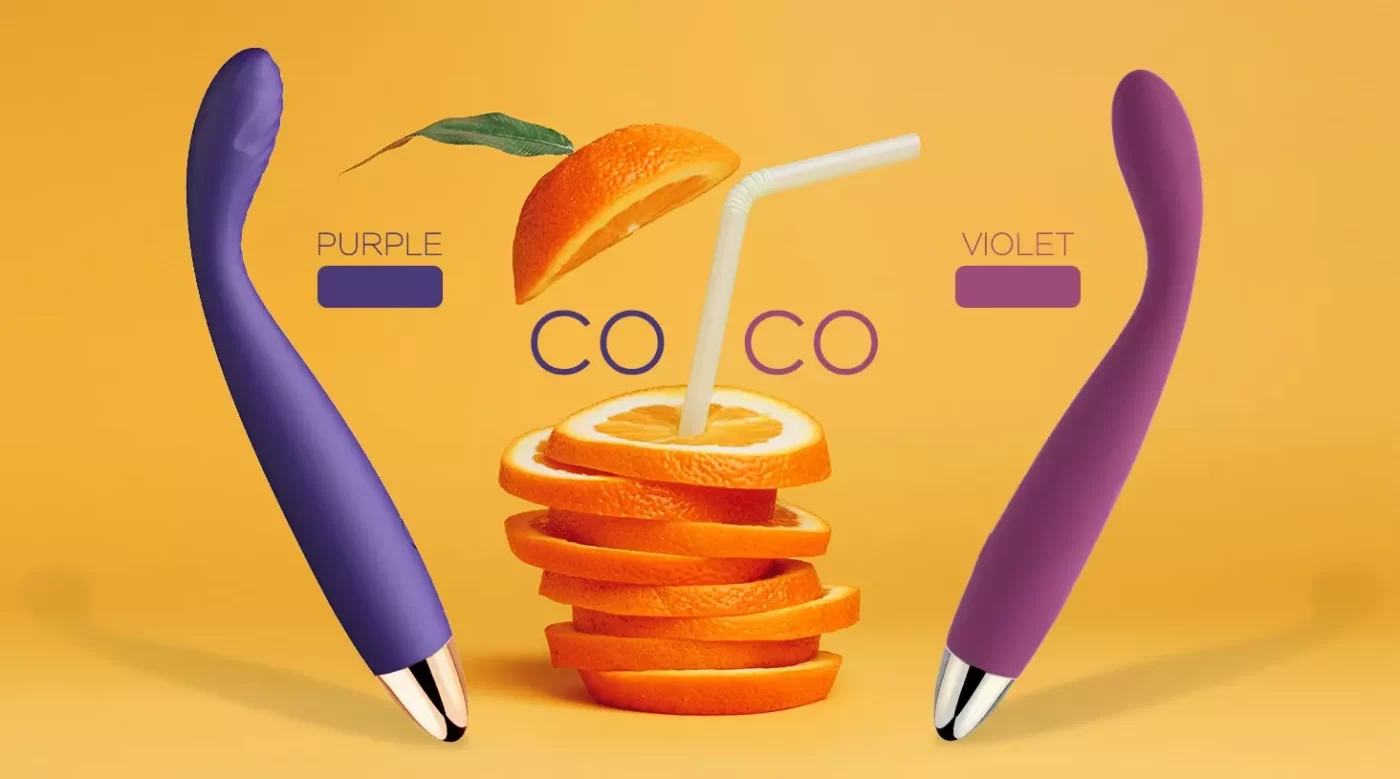 FAQs
Can I use it when it is charging?
Unfortunately, it doesn't work while charging. But it has a fast charging feature, charge it for 1 hour and get 2 hours of continuous fun!
Of course, it has an IPX7 waterproof rating. This means it can be safely used in the bathtub, allowing you to fully enjoy it.
Yes, it's powerful! With 5 different modes and 5 adjustable frequencies, a total of 25 combinations. It caters to the needs of different women, suitable for beginners and advanced users.
Advantages
Elegant styling
25 different vibration patterns and frequencies
Waterproof, unlock more sex places
Quiet operation without worrying about being noticed
Discreet packaging
Disadvantages
Summary
If you're still undecided about considering the COCO G Spot Vibrator, I strongly recommend doing so. It's a well-crafted, beautifully designed device that provides excellent support and will be highly popular for anything you want to explore in the realm of sexuality. Of course, if you're looking for more pleasure options, feel free to follow us and reach out at any time. We will provide you with the best choices.
Lastly, thank you for reading and supporting us. If you'd like to learn more about adult products, please follow us as we continue to update with more content. Thank you for your support!