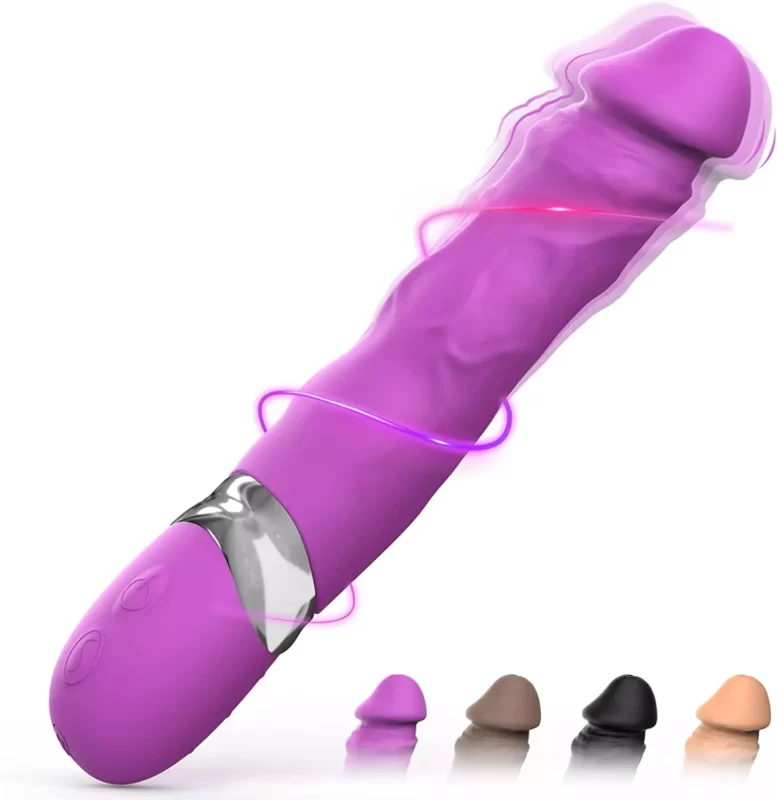 FIDECH G Spot Dildo Vibrator, as a female sex toy, boasts impressive performance and a lifelike design, aiming to provide every woman with direct and intense sensory stimulation.
Next, we will provide a detailed introduction to its specifications, features, and use feeling, allowing you to have a comprehensive understanding of this product. If our article proves helpful to you, please consider showing your support. Your support is our greatest motivation for updating content.
Rating: (4.8/5)
Specification
Price: $26.99
Material: silicone
Color: Purple
Dimensions: 6.77 x 4.49 x 2.05 inches
Weight: 8.47 oz
Use Feeling
I used to often feel frustrated by the lack of satisfaction, but ever since I got the FIDECH G Spot Dildo Vibrator, a whole new world has opened up for me.
Similar to the dildo designs I've used before, it has a larger size and more realistic detailing. The strong head and prominent veins provide a heightened sensation upon insertion. It's just right for someone like me who craves more. I aimed it at my vagina and slowly inserted it. I like the design of the buttons on the base, which makes it convenient to use. The intense vibrations constantly stimulate my sensitive areas. As I went deeper, it precisely hit my G-spot, sending electric-like sensations throughout my body. I knew this was what I had been searching for. I started changing positions, attempting to insert it even deeper and exploring different vibration modes.
The sheets were already soaked and the room kept echoing with my moans. I lost track of time, and with a series of convulsions, I reached the peak of pleasure—I had an orgasm. It felt like reaching heaven and left an unforgettable impression on me.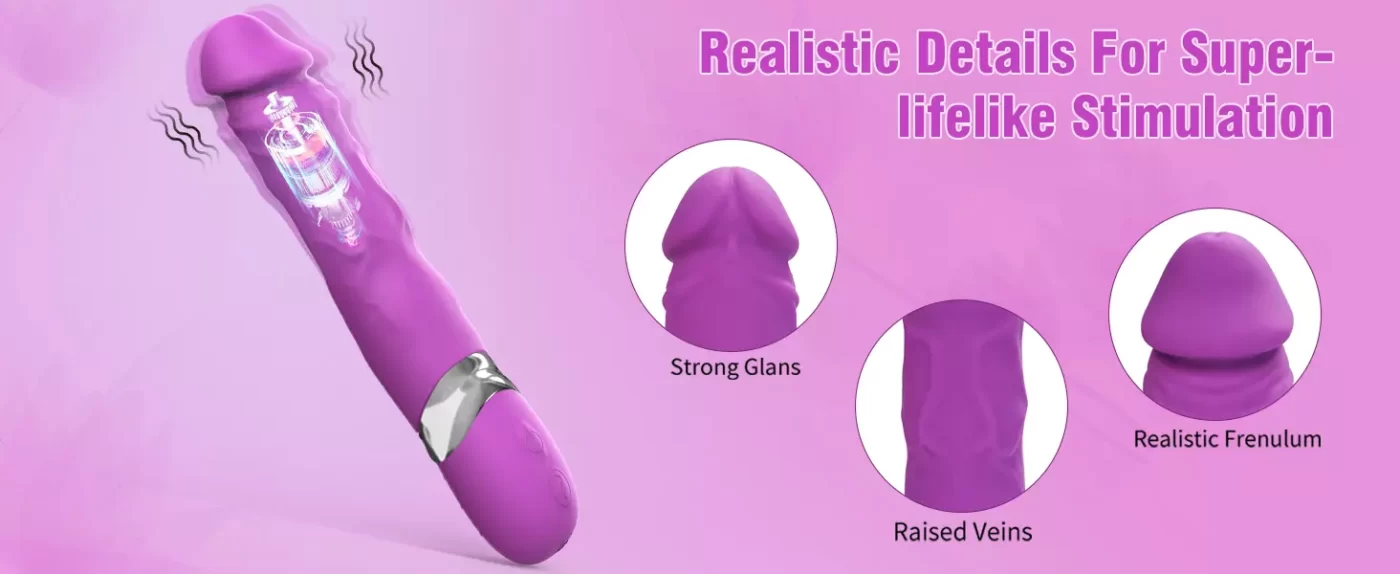 Features
This ultra-realistic dildo vibrator is made of high-quality silicone material, with a smooth bulbous head and lifelike vein texture, allowing it to slide in and out perfectly. To provide a deeper level of stimulation, it has a larger size compared to other adult toys. Unlike rabbits and balls found in other toys, this one allows for continuous penetration to seek deeper stimulation. For beginners, it provides an opportunity to practice adapting to different lengths.
In terms of performance, a simple press of a button allows you to experience 7 different vibration modes, suitable for various sweet spots. It's great for stimulating your favorite external erogenous zones, and the generous and flexible head feels magical on your nipples or when pressed against your clitoris. From gentle to wild, experience its different pleasures.
FAQs
How long does this toy take to charge?
The vibrator requires a 2-hour charge before use. With an upgraded motor system, it is more durable than other vibrators and can play continuously for up to 4 hours when fully charged.
Is this product suitable for all genders?
Yes, it is suitable for all genders. The vibrator features the most classic vibration function and can be used for various experiments. It also offers 7 vibration modes to choose from, ranging from gentle to wild.
Due to the excellent waterproof performance, you can wash it directly with water, dry it after washing and store it in a dry place.
Advantages
Soft and comfortable touch
Realistic design
Powerful motor for intense stimulation
7 different vibration modes to explore, catering to various preferences
Fully waterproof design, suitable for aquatic adventures
Disadvantage
Summary
Overall, this is a great product. I love its vibrations, the sensations it brings, and everything about it. It's the perfect choice for those seeking more excitement. If you're interested in exploring even more pleasures, feel free to follow us and reach out to me anytime for the best options.
Lastly, thank you for reading and supporting us. If you'd like to learn more about adult products, please follow us as we continue to update with more content. Thank you for your support!